Are you needing to hiring a Roofing Foreman for your company? This Roofing Forman job description template is FREE and can help you attract an experienced and innovative Roofing Foreman. VIVAHR makes the hiring process easier by giving you a template to post to a job board. You can add any additional requirements, benefits, and perks you need to comply with your company and open position.
A Roofing Foreman role involves directly supervise and coordinate the duties or responsibilities of roofer's workers and their helpers engaged in roofing activities. In addition to leading and coordinating, the Roofing Foreman patriciate in labor required to complete roofing tasks.
Related Job Titles to Roofing Foreman
Roof Mechanics
Roofing Contractors
Roofers Inspector
Roofing Foreman Job Description Template (Free)
We are looking to hire an experienced and an A+ team leader Roofing Foreman to join our team. Our company's Roofing Foreman will include coordinating our crews in roofing jobs. You will schedule the crew of roofers, oversee equipment operation, and ensure that the property under their charge is well-maintained. As the Roofing Foreman, you will also be expected to provide training to the roofing crew in their tasks.
To be successful as a Roofing Foreman, you should be able to both follow and provide instructions. You will need to be dedicated, encouraging, and have excellent communication skills. We are looking for someone who will work as a great leader but also a team player.
Roofing Foreman Duties & Responsibilities:
Consult blueprints, designs, and client instructions to develop construction plans for your team
Manage construction sites, ensuring that workers adhere to construction plans and safety codes
Create and enforce employee schedules and construction timelines
Oversee a crew of 5-10 roofers and laborers
Oversee the training of new crew members
Restoring, removal, and replacement of various roof systems
Practice extreme procedures to ensure the protection of customer's property during the roofing process
Protecting the building and buildings adjacent for any projects currently working on
Document all costs and ensure that expenses never exceed the construction budget
Maintain a safe work environment according to OSHA standards
Communicate with customers throughout the installation and collect final payment upon project completion.
Roofing Foreman Requirements:
High school diploma, GED, or suitable equivalently
Previous experience in roofing, construction, or related scope of work
Working knowledge of different roofing systems.
Ability to work in various weather conditions
Great attention to detail with excellent organizational skills.
Valid driver's license
Reliable and self-motivated
Ability to lift 50 pounds
Ability to work after hours, over weekends, and on public holidays with short or no notice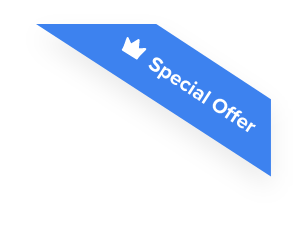 Joshua F.
Redline Electric & Solar

"The best recruiting platform on the market! VIVAHR allowed us to create a dashboard and applicant experience like no other!!"
Get more applicants from the
Best Job Boards
Post for free to 50+ job boards
Unlimited Job Postings
Unlimited Applicants

Sample Interview Questions For Roofing Foreman
If you are hiring a Roofing Foreman, these questions can help narrow options until you find the ideal candidate:
How long have you worked in roofing?
Why did you choose to become a roofing foreman?
Are you willing and able to work in all weather conditions?
What were the most challenging roofing tasks you've accomplished? How did you cope with it?
What precautions should you take when performing roofing jobs?
How do you ensure you are meeting the customer's roofing request?
What skills or knowledge is vital for a roofer to have?
What do you think is the most challenging aspect of roofing?
How do you handle an unsatisfied client?
What makes you an excellent fit for our company?
What are the Educational Requirements Roofing Foreman?
Roofing Foreman typically must have a bachelor's degree and learn management techniques through on-the-job training. Large construction firms and roofing companies increasingly prefer candidates with construction experience and a bachelor's degree in a construction-related field. A high school diploma or GED is the minimum requirement to start an occupation as Roofing Foreman. Most roofing companies require vocational school training, related on-the-job experience, or an associate's degree for Roofing Foreman.
How Much To Pay Roofing Foreman When Hiring
Based on the job and the experience, the range will vary quite a bit. According to the Bureau of Labor Statistics, the median income for Roofing Foreman in 2020 was $24.76/hour or $49,520 a year. The job market for Roofer over the next ten years looks to grow by 10%. Compensation and pay can vary based on your local city and state.
Similar Job Description Template
Need Help Hiring for Your Roofing Company?
VIVAHR has the easiest application tracking software to help you hire the best roofing candidates fast. Get started today!