The Best Interviews Questions to Ask a Retail Sales Associate
There are many different titles for jobs in retail. The title "associate" is typically assigned to people who work on the sales floor, assisting customers with their purchases and providing customer service. These associates can be high school or college students looking to earn extra cash during summer break, retired individuals wanting a change of scenery from home, or even stay-at-home moms and dads who want to bring in some extra money for the household.
Retail associates work alongside salespeople, cashiers, merchandise managers, and more. Typically they will have their own designated area of responsibility on the sales floor where customers come to them with questions about products or need help finding something.
Retail Sales Associates are the face of a retail store, and they play an important role in making sure that customers have a good experience when shopping there. If you're looking for a job at your favorite retail chain, find out if they offer any positions where Associates can be hired before applying to other departments or locations within the company.
Interview Questions For Retail Sales Associates
To help you manage the applicants and chose a reliable and trustworthy candidate for your team, we composed these interview questions for Retail Sales Associates:
Could you tell us more about yourself?
What do you know about our company and products?
Why do you want to join our team?
What makes you a perfect fit for this position?
Do you have a sales strategy, and can you tell us more about it?
Did you ever have to deal with a demanding customer?
Do you know how to operate a cash register?
How do you stay calm and motivated in a fast-paced environment with many customers?
What do you think a sales representative of our brand should act?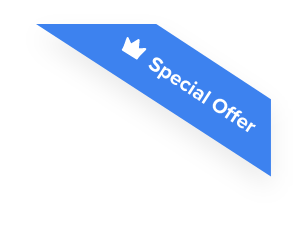 Joshua F.
Redline Electric & Solar

"The best recruiting platform on the market! VIVAHR allowed us to create a dashboard and applicant experience like no other!!"
Get more applicants from the
Best Job Boards
Post for free to 50+ job boards
Unlimited Job Postings
Unlimited Applicants

Retail Sales Associate Candidate Scorecard
Does the candidate have the appropriate educational qualifications or training for this position?

Has the candidate acquired the necessary skills or qualifications through past work experiences?

Qualifications/Experience

Does the candidate have the technical skills necessary for this position?

Problem Solving Abilities

Has the candidate demonstrated critical problem-solving skills?

Did the candidate demonstrate team building and communication skills?

Would hiring this candidate steer your organization in the right direction?

Is this a step forward or backward in this candidate's career?
Take a look at what key requirements, duties, responsibilities, and skills should be part of your Retail Sales Associate job description.