Do you struggle when creating a job description? Are you having trouble finding the right candidates? Our FREE Restoration Estimator Job Description Template has everything you need, from duties and responsibilities to the skills one needs to be a successful Restoration Estimator.
Try using our Restoration Estimator Job Description Template and combine it with VIVAHR software for best results. You can adjust the template, create a stunning job description, and add it to job posting sites.
What is a Restoration Estimator?
A restoration estimator is someone who evaluates and estimates the costs, labor, and resources needed to produce a product that needs restoration. A Restoration estimator can be responsible for evaluating anything from buildings, offices, and houses to furniture, gardens, cars, and so on. This all depends on which field of restoration estimation you chose.
When interviewing candidates for this position make sure and keep an eye out for someone attentive and passionate about this work. Avoid people who lack good time management and are not good at communication.
Related Job Titles for Restoration Estimator
Cost Analyst
Demand Planner
Estimator
The Top Restoration Estimator Skills
| | |
| --- | --- |
| | |
| | A lot of the time a restoration estimator must know the background of the product they are estimating to know how much labor and resources will be needed to restore something to its maximum potential. This is why a research estimator should feel comfortable and confident that they will find all the information they need through researching about the product at hand. Sometimes it can take longer than usual and other times it can faster especially if you are familiar with the product already. |
| | Sometimes there will be several estimations you will have to do during the week. This can require a lot of time and research. Remember not to overbook yourself and try to make a good schedule. It is also good to have good time management skills because you will sometimes need to give an estimate of how long the process of restoring something might take. |
| | Monitoring forecasts, preparing reports, data analysis are only some of the reasons a restoration estimator should have excellent organizational skills. The more organized you are the more efficiently and smoothly you will work. |
| | This job requires you to pay a lot of attention to detail. Whether you're fixing up a car or restoring a building it's important to look even for the tiniest detail that needs fixing and restoring. A restoration estimator should understand the importance of restoring something to its original state. |
| | Preparing accurate estimate reports is crucial. This is why you need to have good mathematical skills and create an estimation system that works best for you to perform efficiently. |
Restoration Estimator Job Description Template (Free)
We are currently looking for a qualified and passionate restoration estimator to join our growing business. Your central goal will be to research products, prepare reports, and monitor forecasts. You will also be in charge of communicating with your clients and conducting risk assessments.
To be a successful restoration estimator you should have in-depth knowledge of research and data analysis methods, be good at counting and mathematics, and have outstanding organizational skills. Our ideal candidate is someone who demonstrates excellent communication skills and a great understanding of time management.
Restoration Estimator Duties & Responsibilities:
Supervising staff and training newly hired individuals
Analyzing estimation costs by examining a product
Researching what materials and inventory might be needed for the restoration and collecting this research to give an accurate estimation
Meeting with clients at different locations and examining the products
Estimating how much labor a certain product will need to become fully restored
Creating forecasts and collecting data for restoration estimates
Knowing how to use Xactimate to estimate a project
Preparing budgets and work assignments
Creating a well-rounded estimate and time frame as well as inventory needed to restore something to its potential
Explaining to clients why certain services might cost more and what other alternatives they might have
Restoration Estimator Requirements:
Excellent communication skills
Great time management skills
A restoration estimator certificate (if possible)
Strong computer skills
Must pay attention to detail
Well organized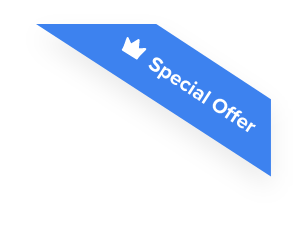 Joshua F.
Redline Electric & Solar

"The best recruiting platform on the market! VIVAHR allowed us to create a dashboard and applicant experience like no other!!"
Get more applicants from the
Best Job Boards
Post for free to 50+ job boards
Unlimited Job Postings
Unlimited Applicants

Sample Interview Questions For Restoration Estimator
Picking out the right candidates can be difficult. We've created a list of sample interview questions for Restoration Estimators that will make this process easier for you. We also have this ultimate list of interview questions if you feel you need more recommendations.
Personal 
Why did you want to become a restoration estimator?
Where do you see yourself in five years?
Are there any new skills you'd like to learn in this profession?
Human Resources
How would you handle an unsatisfied client?
Did you ever have an issue with someone you were working with?
Management
When giving a time frame how do you calculate how much time is needed for restoration?
Tell me about how you organize your working hours?
If something is not going according to the forecast plan, what do you do?
Technical Skills and Knowledge
What are some metrics you need to analyze before preparing for an estimation report?
What is the best estimating software, in your opinion?
How would you make sure everyone on the team understands your estimation report?
What are the Educational Requirements For a Restoration Estimator?
To become a restoration estimator it would be good for you to complete a bachelor's degree or associate's degree. There are also certain restoration certificate training programs you could finish that could help further your career.
How Much To Pay a Restoration Estimator When Hiring
Restoration estimators can earn between $27 and $58 per hour. Their median annual salary is $83,113, meaning $40 per hour.
Frequently asked questions about Restoration Estimator
What is the job outlook for restoration estimators? 
The job outlook for the position of cost estimators is expected to grow by 9% from 2018 to 2028, according to the United States Bureau of Labor Statistics. This position is generally not that represented so there is a lot of room for expansion and business.
What other different types of estimators are there?
All estimators perform almost all the same job functions, they just have different titles and estimate different products. Some other estimator job titles are electrical estimator, construction estimator, structural estimator, and mechanical estimator. They are, however, broadly defined as cost estimators.
What are some of the skills a restoration estimator must have?
Some of the most important skills a restoration estimator must have are time management, mathematical proficiency, and attention to detail. You must be able to identify everything that could potentially be restored, know how long it will take, and estimate the price.
What is the typical work environment for a restoration estimator?
Restoration estimators sometimes work out of the office, because they have to go to their clients' properties or check out possible items or products that need restoration. They can also work from their office when conducting research and analysis as well as estimations. They typically work 40 hours per work however this can vary and can sometimes go overtime.
Similar Job Descriptions as Restoration Estimator