The Best Interviews Questions to Ask a Restaurant Manager
A restaurant manager is a person employed in the foodservice industry to manage one or more restaurants. Typical management duties include supervising members of the front and back of house staff, assigning work schedules, maximizing profits by controlling expenses and hiring new staff, enacting health and safety regulations. Some larger chains offer regional managers for their restaurants who report to a national or regional manager.
Hiring the right talent is a meticulous process—companies seek out candidates who fit their work ethics, and the new person needs to be on board with the company values. With each new hire, companies are left wondering whether or not they made the right decision. The most effective way for businesses to answer this question is by conducting interviews that are carefully planned.
Restaurant Manager Interview Questions
Personal
How would you describe yourself as an individual and as a professional?
Can you state an instance or two when you worked under pressure and delivered?
Do you like the food industry in general and the restaurant business in particular?
Human Resources
How well do you get along with colleagues, subordinates, seniors, and vendors?
How do you manage employees to motivate and encourage them to do better?
How good are you at maintaining discipline and healthy workplace morale?
Can you describe an instance when you resolved issues and prevented escalation?
Management
Could you tell us about cases where you have used data and analytics to bring about improvements, enhance efficiency and reduce costs?
How do you rate yourself as a manager from different perspectives – human, finance, and marketing?
Do you have a specific style of management?
Technical Skills and Knowledge
Are you conversant with a proficient in managing legal and regulatory aspects?
Are you familiar with back-end processes, and can you interact with chefs to improve menus and make new additions?
Are you familiar with quality controls, standardizations, inventory control, and analytical reporting?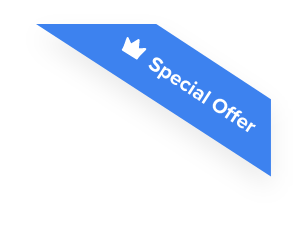 Joshua F.
Redline Electric & Solar

"The best recruiting platform on the market! VIVAHR allowed us to create a dashboard and applicant experience like no other!!"
Get more applicants from the
Best Job Boards
Post for free to 50+ job boards
Unlimited Job Postings
Unlimited Applicants

Restaurant Manager Candidate Scorecard
Does the candidate have the appropriate educational qualifications or training for this position?

Has the candidate acquired the necessary skills or qualifications through past work experiences?

Qualifications/Experience

Does the candidate have the technical skills necessary for this position?

Problem Solving Abilities

Has the candidate demonstrated critical problem-solving skills?

Did the candidate demonstrate team building and communication skills?

Would hiring this candidate steer your organization in the right direction?

Is this a step forward or backward in this candidate's career?
Take a look what key requirements, duties, responsibilities, and skills should be part of your Restaurant Manager job description.