The Best Interviews Questions to Ask a Recruiting Manager
Recruiting Managers are in charge of finding the best employees to fill out a company's workforce. Recruiters search for candidates with skills that match those various companies' needs and then present their findings to hiring managers or even potential employers themselves. They may also lead interviews with prospective job-seekers, which allows them access to what motivates people and how they think to make more informed decisions on behalf of their employer about who is the most qualified candidate for an open position at any given time.
A recruiting manager has many responsibilities such as interviewing applicants, arranging work schedules based on employee availability and preferences, facilitating training programs when new positions become available within a company—the list goes on!
When interviewing a potential HR Manager for your company, you should come prepared with specific questions.
Interviewing an ideal candidate for the position of Human Resources Manager can be tricky. To ensure that this process goes smoothly and leads to better results, it is important to prepare in advance by coming up with some tough questions before meeting them face-to-face on the day of their interview – like "What are your views about diversity?" or "If I were hiring someone right now what qualities would they need?".
Interview Questions For Recruiting Managers
Here is a set of interview questions to get you started when interviewing recruiting managers. These will help you make an easier decision and pick the most suitable applicant.
When would you conduct group interviews?
How do you monitor important recruitment metrics?
What are the most effective ways of reducing recruiting costs?
How do you stay informed of the latest changes in labor legislation?
What sourcing techniques do you prefer?
What is your experience with internet recruiting?
What elements affect an employment brand?
Could you walk us through the hiring process for a particular position?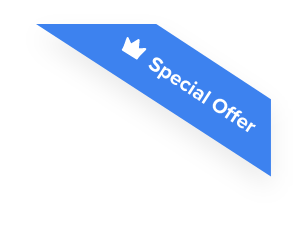 Joshua F.
Redline Electric & Solar

"The best recruiting platform on the market! VIVAHR allowed us to create a dashboard and applicant experience like no other!!"
Get more applicants from the
Best Job Boards
Post for free to 50+ job boards
Unlimited Job Postings
Unlimited Applicants

Recruiting Manager Candidate Scorecard
Does the candidate have the appropriate educational qualifications or training for this position?

Has the candidate acquired the necessary skills or qualifications through past work experiences?

Qualifications/Experience

Does the candidate have the technical skills necessary for this position?

Problem Solving Abilities

Has the candidate demonstrated critical problem-solving skills?

Did the candidate demonstrate team building and communication skills?

Would hiring this candidate steer your organization in the right direction?

Is this a step forward or backward in this candidate's career?
Take a look at what key requirements, duties, responsibilities, and skills should be part of your Recruiting Manager job description.