Review of Bench, including Highlights, Limitations, and FAQs
Bench Accounting is an online bookkeeping service for small businesses. It's no secret every small company owner needs assistance when it comes to finances. That's where Bench kicks in, as it's not enough to only have payroll assistance. This software can take care of your transactions, adjust the bank accounts and organize financial reports instead of you.
Bench keeps data tax-ready monthly, and you can also chat with team members through its app. At the end of the year, this software provides all the details for the tax arranging. Bench seems like a handy tool for freelancers or small businesses, as it's time-saving. Read on and find more about this trendy software.
Pricing
Bench offers two pricing plans, with payment options monthly and annually. So, take a look at a more detailed pricing review.
Essential – $299 monthly, $249 annually
Benefits:
Free trial
Bookkeeping team
Bookkeeping every month
Tax-ready statements at the year-end
Unlimited communication with Bench's research team
Premium – $499 monthly, $399 annually
Benefits:
Free trial
Essential's benefits
Infinite tax advisory help
One-on-one tax planning
Tax filing for companies – annually
Tax filing for individuals – annually
There is also an option to add Historical bookkeeping or Specialized bookkeeping to mentioned Bench plans. Here are the prices for these services.
Historical bookkeeping – Starts at $299 monthly. There are two teams, Catch Up and Retro. These bookkeeping teams could help you organize your books fast.
Specialized bookkeeping – Starts at $100 monthly. This option offers assistance for account-related things and tracking of segment-level bookkeeping. There is a free trial option.
Review
Bench Accounting is an online software for bookkeeping. It helps small companies manage their finances and taxes monthly. Bench provides you to sync your bank account, credit card, and merchant processors to your Bench account. When signing up for some of the plans, you will get a personal bookkeeping team made from real people. Three Bench employees will help you with transactions, bank account, and financial reports every month for 15 business days. After every finished bookkeeping month, you will be notified. Every user can review all the financial records and account info online.
Bench offers customer support within an in-app message system. That way, users can quickly contact their bookkeeping team. A great thing is that Bench collaborates with Gusto, a payroll software. So, you can have a complete package for your bookkeeping and finances.
Highlights
Time-saving
Working with licensed bookkeeping professionals
No-penalty policy – if the bookkeeper makes an error, you do not pay for it
Shortcomings
Companies in need of ERP, CRM might find it limited
There is a chance of losing a bookkeeper if they leave Bench
Some users reported issues with customization and categorization
Reputation
Bench got 4.78/5 stars on Software Advice, 4.8/5 stars on Capterra, and 4.6/5 stars on G2. With an almost excellent rating, this software seems to be liked by many users. There are a lot of positive reviews about Bench, and users mainly have positive reactions.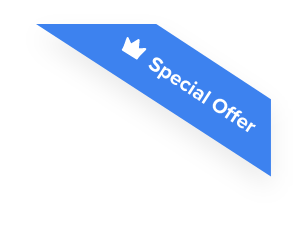 Joshua F.
Redline Electric & Solar

"The best recruiting platform on the market! VIVAHR allowed us to create a dashboard and applicant experience like no other!!"
Get more applicants from the
Best Job Boards
Post for free to 50+ job boards
Unlimited Job Postings
Unlimited Applicants

Frequently Asked Questions
What is the price range for Bench monthly plans?
The price range for Bench plans goes from $299 monthly for the Essential and $499 monthly for the Premium plan. But there are also annual billing options for these plans. The Essential is $249 annually, while the Premium price is $399. There are also add-on options for both of these packages. Historical bookkeeping starts at $299 monthly, while Specialized bookkeeping starts at $100 monthly.
What type of industries is Bench best for?
When it comes to industries, Bench is software for small-sized companies. It provides much-needed bookkeeping support for various industry fields. With excellent support from bookkeepers, every small business can enjoy simple finance and tax management.
What is the difference between Bench and other bookkeeping software?
This software allows much more than access to the bookkeeping platform. Small businesses will get assistance from real people. The Bench team of bookkeepers takes monthly care of its users.
Is there an option for tax filing with Bench?
Yes. The Premium plan offers tax fillings for personal federal and state income. There is also an option for S-Corps, C-Corps, and Partnerships. You could try with an add-on for personal filing. This option is for one shareholder, and it costs $36 monthly billed annually, or $45 monthly, billed monthly.
Is Bench an ATS?
No. Bench is a bookkeeping service that helps you organize your company finances and books. But, before you come to the bookkeeping stage, you need to opt for the ATS.
We created VIVAHR software to assist you during the hiring process. It can post your job postings on 50+ job boards and assist you with candidate management. This way, you can rest assured you are attracting the A players for your company.