Finding and recruiting new employees can be a stressful and long process. But with our help, you don't have to worry. Our mission is to guide you through your hiring progress and provide you with resources that will help you choose the best candidates for your business. That's why we are presenting you with this FREE Optometric Technician Job Description Template.
It contains everything you and your future employees should know about this position.
We are not stopping here! By utilizing our VIVAHR Software, you can discover a number of useful and practical tools and features that will make your business life more enjoyable! Read on and good luck!
What is an Optometric Technician?
Optometric Technicians are skilled medical care professionals. They work with optometrists and assist them in taking care of people's eyes, vision, glasses, and lenses.
They may perform a variety of administrative tasks, such as taking patients' medical history, preparing patients for eye exams, performing minor eye and vision examinations, and assisting in the creation of glasses and lenses in the laboratory.
Related Job Titles for Optometric Technician
Optometrist
Optician
Optometrist Assistant
The Top Optometric Technician Skills
| | |
| --- | --- |
| | |
| | Coming into this job with a solid knowledge of medical terminology is a huge plus. It shows that a candidate is experienced and that they will luckily do the job right. Medical terminology and familiarity with various conditions and eye examinations help Optometric Technicians answer patients' questions or concerns. |
| | Optometric Technicians communicate with doctors, patients, and other technicians. The communication style varies depending on the interlocutor and Optometric Technicians must know how to communicate and convey information clearly to everyone. They should understand the patients' needs and concerns and according to that provide the appropriate service. |
| | Optometric Technicians' job is to identify the patients' problems, answer any questions, and take necessary actions toward providing the solution. Whether it is a broken instrument, a patient with many questions about examinations and procedures, or any other situation, they must demonstrate excellent problem-solving skills. |
| | Attention to detail helps Optometric Technicians perform their duties accurately and precisely. Optometric Technicians who are detail-oriented are more likely to complete their tasks and exams in time and correctly, and therefore avoid any errors that could affect patients' health. |
| | Concentration is an important skill for Optometric Technicians. In the environment where they perform eye examinations, create glasses and lenses, and other procedures, the ability to stay calm and focused is crucial. The last they want to happen is a mistake or incorrect test results if they lose focus. |
Optometric Technician Job Description Template (Free)
We are looking for a dedicated and experienced Optometric Technician who will assist in taking care of our patients and their eye conditions. You will be working alongside with Optometrist and other technicians to provide the best and most pleasant experience to patients. You will meet them, take their medical history, direct and prepare them for appropriate eye examinations and tests, and perform the tests using the relevant equipment.
Your daily duties in this position include answering patients' questions and providing explanations regarding their eye conditions, visual capabilities, examinations, and procedures. Additionally, will perform repairs on damaged or broken glasses, help patients select appropriate lenses, glasses, and frames, and schedule future appointments.
Our ideal candidate for Optometric Technician is knowledgeable about medical terminology, equipment, and procedures. You should also have great communication skills, attention to detail, and intact concentration.
Optometric Technician Duties & Responsibilities:
Meet patients and assist with their care and eye problems
Take and update patients' medical history
Perform necessary eye examinations and tests on visual capabilities
Prepare examination room and sterilize equipment
Use, maintain and repair ophthalmic equipment
Answer patients' questions and explain the testing process
Collect and document test results
Educate patients on the proper care and maintenance of glasses and lenses
Provide patients with information about glasses and lenses regarding their visual capabilities
Assist in the creation of glasses and lenses
Perform repairs on broken and damaged glasses and frames
Help patients choose frames that best fit their faces and style preference
Schedule future appointments
Monitor inventory in the exam rooms and laboratory
Optometric Technician Requirements:
High school diploma or GED
Optometric Technician Certification
Previous working experience as an Optometric Technician is preferred
Knowledge of optical equipment and instruments
Excellent communication skills
Attention to detail and customer-oriented
Focus and the ability to work under pressure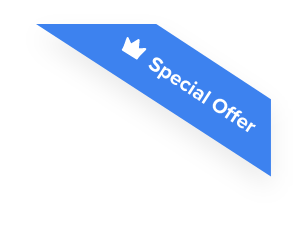 Joshua F.
Redline Electric & Solar

"The best recruiting platform on the market! VIVAHR allowed us to create a dashboard and applicant experience like no other!!"
Get more applicants from the
Best Job Boards
Post for free to 50+ job boards
Unlimited Job Postings
Unlimited Applicants

Sample Interview Questions For Optometric Technician
Once you gather up all the received applications, you can use these sample interview questions for Optometric Technician. These will help you narrow down your choices and select the most suitable candidate for the job.
Personal 
Why did you decide to become an Optometric Technician?
What activities do you find enjoyable outside of work?
Where would you like to be in the next 10 years?
Human Resources
Could you tell us more about your educational experience?
What skill of your you reckon will be the most useful in this job?
How would your colleagues in your previous job describe you?
Management
How do you keep patients' medical history up to date?
How would you comfort a child who came to an eye exam for the first time?
How often do you maintain and sterilize equipment?
Technical Skills and Knowledge
What factors do you consider when helping patients choose a frame?
What tests are performed when testing patients' color acuity?
What equipment and instruments are you most familiar and comfortable with?
What are the Educational Requirements For an Optometric Technician?
Optometric Technicians usually hold a high school diploma or GED. Bachelor's degree is not typically required.
Candidates who wish to become Optometric Technicians must complete training programs in accredited schools in order to receive the certification needed for the practice.
Many Optometric Technicians begin their careers by being Optometric Assistants or receptionists in the optometry offices where they can receive on-the-job training and first-hand experience for the Optometric Technician job title.
How Much To Pay an Optometric Technician When Hiring
Optometric Technicians typically earn between $18,500 and $35,500 per year. Their median annual salary is around $28,438.
Hourly wages range from $9 to $17, and the median hourly pay for Optometric Technicians is $14.
Frequently asked questions about Optometric Technician
What are the similarities and differences between Optometric Technicians and Ophthalmic Technicians?
Optometric Technicians and Ophthalmic Technicians share similar daily duties, such as meeting patients, answering questions, collecting medical history, etc.
However, the main difference is the type of doctor they work with.
Ophthalmic Technicians work with ophthalmologists, an eye doctor who is licensed to practice medicine, perform surgeries, and diagnose and treat eye conditions.
On the other hand, Optometric Technicians assist an Optometrist, who is an eye doctor specializing in vision care, and prescribing corrective lenses and glasses.
What is a typical working environment for Optometric Technicians?
Optometric Technicians are hired by optometrists' offices, hospitals, and clinics. They normally work in shifts, 40 hours a week. They work under the supervision of optometrists and collaborate with assistants and other technicians.
What is the average annual salary for Optometric Technicians?
Optometric Technicians earn between $18,500 and $40,500 annually.
How long does it take to become an Optometric Technician?
After graduating from high school, Optometric Technicians must complete training programs in order to receive a certification.
Training programs usually last 1-2 years.
Approximately, Optometric Technicians would need a few months to one year of on-the-job training to acquire the necessary skills and gain experience.
Similar Job Descriptions as Optometric Technician