The Best Interviews Questions to Ask an HR coordinator
An HR coordinator is a person who manages and implements the human resource duties for their company. They are in charge of making sure that employees get all the paperwork they need, coordinate with other departments to make decisions about hiring or firing staff members, manage payroll tasks like deductions for taxes and benefits, and communicate any changes from management. Many people assume that HR stands for human resources, but it actually means "human relations."
Hiring the right people for your company is tough, but it's necessary if you want to keep growing. One of the best ways to find the right employees is by having candid interviews with them — but you need to make sure that you don't put them on the spot. Make them feel as comfortable as possible so they can give you honest answers.
Interview Questions For HR Coordinator
Personal
Do you like working in HR or would you rather be in some other job?
Do you like to work fixed hours, or are you open to flexible working hours?
Do you tend to lean towards the management side or employees?
Human Resources
How would go about terminating an employee?
If an employee's serious complaint, would you tackle it from their perspective or the management's side?
Do you think human resources could be more employee-oriented?
Management
How well organized, skillful, trained, and good at management are you?
Do you think strict discipline is necessary for workplaces and that a top-down approach is best?
Would you concur with the view that management should extract the maximum and pay the minimum?
Technical Skills and Knowledge
How would you rate your IT and software skills?
Are you conversant with rules and regulations applicable to employment, employees, and employers?
Have you used HR software at the place where you work?
Are you good at conducting learning sessions for employees?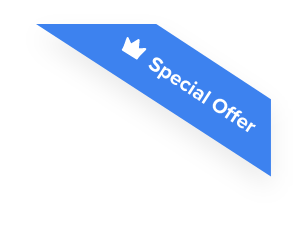 Joshua F.
Redline Electric & Solar

"The best recruiting platform on the market! VIVAHR allowed us to create a dashboard and applicant experience like no other!!"
Get more applicants from the
Best Job Boards
Post for free to 50+ job boards
Unlimited Job Postings
Unlimited Applicants

HR coordinator Candidate Scorecard
Does the candidate have the appropriate educational qualifications or training for this position?

Has the candidate acquired the necessary skills or qualifications through past work experiences?

Qualifications/Experience

Does the candidate have the technical skills necessary for this position?

Problem Solving Abilities

Has the candidate demonstrated critical problem-solving skills?

Did the candidate demonstrate team building and communication skills?

Would hiring this candidate steer your organization in the right direction?

Is this a step forward or backward in this candidate's career?
Take a look what key requirements, duties, responsibilities, and skills should be part of your HR coordinator job description.