The Best Interviews Questions to Ask a Help Desk Specialist
The Help Desk Specialist will assist with using, installing, and troubleshooting computer software applications. They are also responsible for providing technical support to other staff members and customers when needed. The specialist may be required to work overtime or on weekends to assist the building during high demand for service and/or equipment failures.
Make sure you have your interview questions ready and a timetable for the duration of the interview. It would help if you also encouraged candidates to ask any relevant questions they may have about their potential position, company, or responsibilities involved before accepting an offer.
The hiring process should be an inclusive and collaborative effort with the candidate, not just a one-sided interview. As such, it is important to take time for your candidate's questions during interviews so that they feel comfortable asking anything they need before accepting any offer from you.
Help Desk Specialist Interview Questions
Here are some questions you can ask when you interview candidates to fill your open Help Desk Specialist role.
Personal
What is your previous work experience?
How important is good customer service to you?
Have you ever gone the extra mile in your previous jobs?
Human Resources
How would you handle an upset customer?
How would you handle it if a colleague was not following company policies and rules?
What is the definition of good teamwork to you?
Management
How do you manage to do multiple tasks and organizing them by priority?
How would you fix a problem connecting with the network?
What happens if your computer does not want to turn on?
Technical Skills and Knowledge
Are you aware of our products and services?
Are you familiar with MS office?
How would you handle the entire network going down?
Additional Questions
What is the most challenging part of being a help desk specialist?
What is your favorite aspect of your job?
How would you describe an ideal customer service experience to someone else?
Tell me about a time when you had to give tough feedback.
What are common problems in customer service interactions that you avoid, and how do you accomplish this?
Do customers know what type of feedback they should provide during their conversations with agents like yourself? How do they usually indicate whether or not something worked for them after speaking with one of your colleagues at Help Desk Support?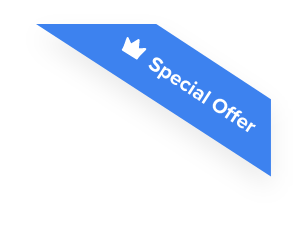 Joshua F.
Redline Electric & Solar

"The best recruiting platform on the market! VIVAHR allowed us to create a dashboard and applicant experience like no other!!"
Get more applicants from the
Best Job Boards
Post for free to 50+ job boards
Unlimited Job Postings
Unlimited Applicants

Help Desk Specialist Candidate Scorecard
Does the candidate have the appropriate educational qualifications or training for this position?

Has the candidate acquired the necessary skills or qualifications through past work experiences?

Qualifications/Experience

Does the candidate have the technical skills necessary for this position?

Problem Solving Abilities

Has the candidate demonstrated critical problem-solving skills?

Did the candidate demonstrate team building and communication skills?

Would hiring this candidate steer your organization in the right direction?

Is this a step forward or backward in this candidate's career?
Check out what key requirements, duties, responsibilities, and skills should be part of your Help Desk Specialist job description.