The Best Interview Questions to ask a Maintenance Technician
A maintenance technician is a highly skilled professional who oversees the upkeep, repair, and inspection of an organization's machinery, which includes everything from computers to boilers to air conditioning systems. Maintenance workers operate in all sectors including industrial manufacturing plants, schools, libraries, and hospitals. Maintenance technicians often work on a rotating shift schedule because they are needed to address emergencies that happen at any time of day or night. Maintenance workers will also need training in the operation of machines specific to their location as well as safety regulations relevant to their industry.
You can ask a plethora of questions during an interview, but it's important to have your specific needs in mind before the meeting. When interviewing a new hire, it's always best to have your questions prepared in advance. Then you'll be able to focus on the candidate and not having to worry about what question might come next! Spend time before each interview trying out different possible questions, so you help find the best ones to ask future candidates.
Maintenance Technician Interview Questions
Personal
Do you like working with mechanical stuff and with electrical appliances?
Are you ready to work overtime for extended hours and on weekends and holidays?
Do you take a personal interest in keeping everything shipshape?
Human Resources
How well do you relate with management, building owners, and occupants?
Do you have a basic diploma, and did you ever think of advanced studies and certifications?
Do you think your pay level is satisfactory?
What do you think would be a good fit for this company?
Management
Have you ever had a dispute with your seniors and management in the past?
How would you handle your team of assistants?
How do you approach maintenance from the perspective of cost, efficiency, durability, and other parameters?
Technical Skills and Knowledge
Do you have an official certificate/license as an electrician, and if yes, the level or class?
Are you familiar with setting up and troubleshooting blue-tooth/wi-fi, automation, and remote control devices?
Are you good at identifying faults with precision and carryout out repairs quickly?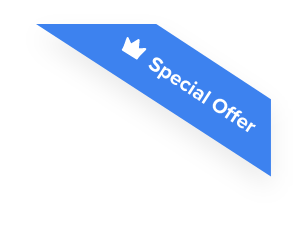 Joshua F.
Redline Electric & Solar

"The best recruiting platform on the market! VIVAHR allowed us to create a dashboard and applicant experience like no other!!"
Get more applicants from the
Best Job Boards
Post for free to 50+ job boards
Unlimited Job Postings
Unlimited Applicants

Maintenance Technician Candidate Scorecard
Does the candidate have the appropriate educational qualifications or training for this position?

Has the candidate acquired the necessary skills or qualifications through past work experiences?

Qualifications/Experience

Does the candidate have the technical skills necessary for this position?

Problem Solving Abilities

Has the candidate demonstrated critical problem-solving skills?

Did the candidate demonstrate team building and communication skills?

Would hiring this candidate steer your organization in the right direction?

Is this a step forward or backward in this candidate's career?
Take a look at what key requirements, duties, responsibilities, and skills should be part of your Maintenance Technician job description.