Review of Housecall Pro, including Highlights, Limitations, and FAQs
Housecall Pro is a business solution application. It's cloud-based software that helps home service specialists daily. So, if you need tools for dispatching jobs, scheduling, payment management, and more, Housecall Pro might be a good choice. It's suitable for various industries, such as carpet and window cleaning, electrical, plumbing, HVAC.
They offer a variety of features, such as job management and scheduling. You can divide your time up into blocks for the day or week. And it's easy to assign work orders to specific technicians to save you from spending too much time on that task by yourself. It also supports other functionalities like customer portals with contact information and invoices to request services online without calling first.
This platform is tailored specifically for small businesses who need help managing their operations – whether they have just one office or multiple locations around the country!
Pricing
Housecall Pro has three pricing options. Take a look at more detailed info about pricing options.
Starter – The monthly price for this option is 49$. This offer is available for only one user. The basic version also gives various solutions for business optimization and streamline.
Grow – Pricing for this option is 109$ monthly. It's available for 1-5 users. However, this app offers the Manage plan ($199/mo). With this option, you could get up to 9 users. Grow/Manage version provides more advanced tools for your business. They offer the same features. The only difference is in the number of users and price.
XL – The monthly price for this option is not available. You would need to contact Housecall Pro for pricing information. But, this version is available for 1-1000 users. It offers the latest plans for successful business growth.
Review
Housecall Pro is a cloud-based app that assists services businesses. It has digital automation. So, it gives its users the option to forget about paperwork. There are various useful features within this app. Some of them are:
GPS tracking
Payment processing
Dispatching
Automated invoices
Automated postcards
Email marketing automation
There is also an online booking option for clients. They can book services via the HouseCall feature. It's good to know that this app is available on both Android and iOs platforms. The other great thing is that there is a free version for single users. It includes many of the basic paid version features. When it comes to premium pricing, it depends on the number of users. HouseCall Pro is available in the U.S. and Canada.
Highlights
Searchable CRM records for easier customer finding
Easier assigning of tech and scheduled jobs
Real-time team notifications
Secure payment options
The option to collect reviews and referrals
Company card for team spending management
Ability to create custom reports of tech performance
Online booking option
Shortcomings
Even though HouseCall Pro seems to be a handy tool, it comes with some shortcomings. But, like with everything else in life, there is no guarantee for success. For example, you could make your hiring process successful. But, you can't expect that an app will resolve all your business issues. So, you need to expect some troubles with any software. We did some online research and found a couple of things users would love to be different. Keep in mind people have their opinions, which sometimes can be misleading. So, until you try an app yourself, take everything with a grain of salt.
Here are some of the shortcomings:
No frequent response on the website
The way to pull reports needs improvement
Online booking needs minor changes
Google Calendar integration is one-way only
Service agreements need improvement
Additional Information
For all of those who want to try out the software, HouseCall Pro offers a 14-day free trial version. That way, people could see if this app suits their business needs. So, this is a handy option.
Reputation
HouseCall Pro has an almost excellent reputation. It has 4.74/5 stars on Software Advice, 4.7/5 on Captera, and 4.7/5 on GetApp. Even though there are some unsatisfied users, this app ranks well.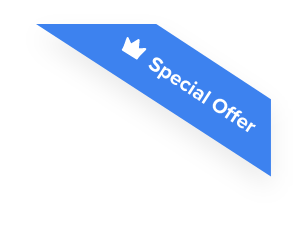 Joshua F.
Redline Electric & Solar

"The best recruiting platform on the market! VIVAHR allowed us to create a dashboard and applicant experience like no other!!"
Get more applicants from the
Best Job Boards
Post for free to 50+ job boards
Unlimited Job Postings
Unlimited Applicants

Frequently Asked Questions
What is the price range for Housecall Pro monthly plans?
The HouseCall monthly price range depends on the plan you choose. The basic plan costs $49 monthly. An upgraded version costs between $109 and $199 monthly. The premium XL version doesn't have a listed price. So, you need to contact HouseCall Pro for more details.
What type of industries is Housecall Pro best for?
HouseCall Pro offers much-needed assistance for various industries. Here are some of them.
Plumbing
Electrical industry
Carpet cleaning
Housekeeping
HVAC
Handymen
Window cleaning
Locksmith
It's essential to have high-quality systems to keep your business going. So, don't forget that managing your company is just one of the crucial tasks. Have in mind the importance of recruiting software. Here in VIVAHR, we offer you assistance for applicant recruitment. In the end, that's where the whole business journey begins.