The Best Interviews Questions to Ask a General Laborer
A general laborer is a type of job that helps with various tasks around an office, warehouse, construction site, or other workplaces. It requires workers to know specific skills like electricians, plumbers, or bricklayers.
As the hiring manager, it is important to be familiar with the skills and qualifications required for this type of position.
There are many different general laborer positions available, so there may not always be a perfect match when interviewing candidates. However, you should try to find someone who has at least some experience in one or more areas related to your job description.
It is also important to prepare for an interview by researching the individual that you are interviewing. This way, you can be more prepared with questions and have background information on your potential hire.
Interview Questions For General Laborers
Sometimes, choosing between applicants can be quite challenging, especially if they fulfill all the job description template requirements. Here is a set of interview questions to get you started when interviewing General Laborers:
Do you have experience in this field?
Do you prefer being part of the team or working solo?
Are you familiar with operating machinery in the production process?
Do you have any experience in packing and storing materials and products?
Did you ever work in a rapidly evolving workplace, and how did it go?
Did you ever have problems with coworkers, and how did you handle the situation?
How many hours can you work per day/weekend shift?
Do you have any questions for me about the position of the company?
Can you tell me in what ways do you see yourself as a strong candidate for this job?
How would you describe yourself to someone who doesn't know much about you?
What is your greatest work accomplished so far?
Have you ever had to manage a team before? How did it go?
Please describe the best boss that you have ever had. What made them such a good leader in your eyes, and why would they be great at this position too?
In what ways do you like to work independently?
What are your thoughts on taking the initiative and being proactive?
In what ways do you like to work collaboratively?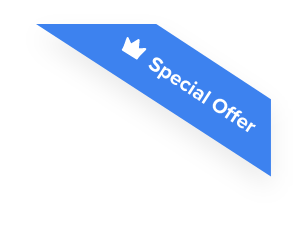 Joshua F.
Redline Electric & Solar

"The best recruiting platform on the market! VIVAHR allowed us to create a dashboard and applicant experience like no other!!"
Get more applicants from the
Best Job Boards
Post for free to 50+ job boards
Unlimited Job Postings
Unlimited Applicants

General Laborer Candidate Scorecard
Does the candidate have the appropriate educational qualifications or training for this position?

Has the candidate acquired the necessary skills or qualifications through past work experiences?

Qualifications/Experience

Does the candidate have the technical skills necessary for this position?

Problem Solving Abilities

Has the candidate demonstrated critical problem-solving skills?

Did the candidate demonstrate team building and communication skills?

Would hiring this candidate steer your organization in the right direction?

Is this a step forward or backward in this candidate's career?
Take a look at what key requirements, duties, responsibilities, and skills should be part of your General Laborer job description.