Review of GatherUp, including Highlights, Limitations, and FAQs
GatherUp is a handy software for any size company. It provides help in everything organization-related and can gather customers feedback, testimonials, online reviews. It also can find the right target audience. GatherUp provides custom workflows and recording of Net Promoter Score. This way, companies can see customer engagement and manage reviews. To achieve this, users can try out integrated third-party apps. The GatherUp team says it has broad knowledge in SEO and marketing, wishing to make both companies and their customers happy.
Pricing
There are three pricing plans for GatherUp. Each of these comes with the same features, and the only difference is the location number and price. So, take a look at the more detailed info.
1 Location – $99 monthly per location.
5 Locations – $60 monthly per location, total $300.
11+ Locations – $45 monthly per location, total $495.
Each plan benefits:
Max 3,500 new clients monthly.
3,000 email feedback requests monthly.
300 SMS feedback request credits monthly.
Insights report
Conversion pop-up
Review widget
Surveys
Outbound texts
TextBack inbound
Google Q&A
Social sharing
Auto-tagging
API
Webhooks
Note: There is also an option for a Digital Agency Pricing Request. That way you can get information about prices and details about adding more locations for your company.
Review
GatherUp is a cloud-based system with a centralized dashboard. Its users can keep track of online reputation, evaluate feedback, and answer reviews. This software also gives an option for feedback screenshots sharing on many social networks. Plus, it also contains third-party integrations such as Vend POS, Zapier, Olo, etc. GatherUp has an automated system that tracks feedback and prevents bad customer reviews too. It also encourages your customers to leave a positive review.
With this platform, you should get quality search results, have feedback insight, and generate referrals. GatherUp works on various website platforms, such as HTML, Drupal, PHP, Joomla, WordPress, etc.
Highlights
Easy customer handling
Option to manage and respond
Automated time-saving process
Reviews marketing option
Branding
Data reporting and insights
Free 14-day trial
Great customer support
Shortcomings
Additional Information
If you wish to try out the 14-day free trial version, you'll need to enter a promo code during the sign-up process.
There is also a Request a Demo option on the site. You can fill out the form and provide details about your business. After that, a Customer Success Specialist will contact you and provide you with more information. You can expect their reply within one business day.
Reputation
GatherUp has an almost excellent reputation. With 4.4/5 stars on G2, 4.6/5 on Capterra, and 4.63/5 on Software Advice, this platform ranks really well. There are many satisfied customers with positive feedback. People also recommend this software very likely.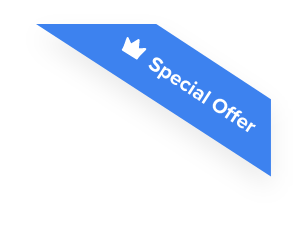 Joshua F.
Redline Electric & Solar

"The best recruiting platform on the market! VIVAHR allowed us to create a dashboard and applicant experience like no other!!"
Get more applicants from the
Best Job Boards
Post for free to 50+ job boards
Unlimited Job Postings
Unlimited Applicants

Frequently Asked Questions
What is the price range for GatherUp monthly plans?
The monthly price range for GatherUp goes from $99 to $495 for location programs. However, if you own a digital agency, you will need to ask for pricing details. You can do that by sending a Digital Agency Pricing Request on GatherUp's official site. This software also offers a 14-day free trial, but you need to have a promo code to access it. But, there is no free version.
What type of industries is GatherUp best for?
GatherUp software says it serves any business type. This system helps single and multi-location companies, digital agencies, and businesses from various fields. It also helps small companies reach customer feedback/reviews easily.
Is there a need for a contract or Termination Fee when using GatherUp?
There are no fees, contracts, or termination fees. You will need to pay only for your monthly plan, and you are free to cancel it at any time. Also, GatherUp does not keep your reviews and data. You have an option to export any information and reviews whenever you like.
Can I share my GatherUp plan with team members?
Yes. You can share your account with team members, owners, managers, service staff. Everyone you assign can access their Customer Dashboard, Feedback Requests, and email notifications. But, billing and other businesses within your dashboard will be hidden from them.
Is there an API within GatherUp?
GatherUp has an integrated Application Programming Interface (API). This software offers numerous integrated applications within its system. That way, you can easily connect with other useful apps.
Is GatherUp an Applicant Tracking System (ATS)?
No. GatherUp is not an ATS. It is software that helps you collect customer reviews for your business and target the audience.
However, if you need an efficient ATS, check out VIVAHR software. Our system can help you find the proper applicants and never lose them during the recruitment process. This way, your company will have a greater chance to thrive in no time.