Are you having trouble with your recruitment process? Always something you wished you had done differently? This FREE Full Stack Engineer Job Description Template can assist you in locating a professional and persistent full-stack engineer for your company.
We are here to make this whole process easier for you by providing a template that you can immediately post utilizing VIVAHR software. Expand and grow during this process and search for the best fit for the role, find a full-stack engineer who fits your wishes.
What is a Full Stack Engineer?
The front-end and back-end design of websites and software applications are created by full-stack engineers. They design the user-facing aspect of apps, which determines how they appear, feel, and work. They also organize the application's backend, which handles program logic and database interactions with the server.
Full-stack engineers have been taught to comprehend what happens between these two interfaces and have a wide range of software abilities to deal with both. In this profession, those with a strong drive to master a variety of technologies and programming languages, as well as a can-do mentality, will succeed. Full-stack developers are problem solvers who operate in a collaborative, fast-paced environment.
Related Job Titles for Full Stack Engineer
Full-Stack Developer
Full-Stack Software Engineer
Oracle Developer
The Top Full Stack Engineer Skills
| | |
| --- | --- |
| | |
| | The scope and objectives of an application are defined by a full-stack engineer. For written documentation, they create technical and functional requirements. |
| Application Architecture Design | Full-stack engineers must know how to structure code, separate files, set up suitable file hosting, and configure databases. |
| | Full-stack engineers frequently work on projects on their own and employ time management to complete their jobs quickly. |
| | For full-stack engineers, the ability to solve real issues and handle a multitude of variables in settings with few common rules is essential. |
| | For dealing with clients, colleagues, developers, and other departments, full-stack engineers require good oral and written communication skills. |
Full Stack Engineer Job Description Template (Free)
We're searching for an experienced and talented Full Stack Engineer that can work on both the front and back ends of projects. Full-stack developers are in charge of building and designing front-end web architecture, as well as ensuring that apps are responsive and collaborating with graphic designers on web design features.
As a full-stack developer in our company, you will be expected to see a project through from conception to completion, which will include excellent organizational abilities and meticulous attention to detail.
Full Stack Engineer Duties & Responsibilities:
Creating the architecture of a front-end website.
Ensuring mobile phone cross-platform optimization.
Creating web page user interactions.
Assuring application responsiveness.
Creating website apps for the backend.
Collaborating with graphic designers for site design features.
Working on a project from the beginning to completion.
Creating and designing APIs.
Providing for both technical and consumer requirements.
Keeping up with the latest online apps and programming languages.
Full Stack Engineer Requirements:
A computer science degree.
Strong project management and organizing abilities.
Basic front-end languages( HTML, CSS, and JavaScript).
JavaScript frameworks (Angular JS, React, and Amber).
Python, Ruby, Java, PHP knowledge.
Server-side languages (Net).
MySQL, Oracle, and MongoDB knowledge.
Excellent ability to communicate verbally.
Problem-solving abilities.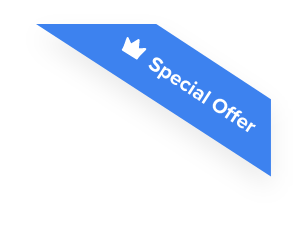 Joshua F.
Redline Electric & Solar

"The best recruiting platform on the market! VIVAHR allowed us to create a dashboard and applicant experience like no other!!"
Get more applicants from the
Best Job Boards
Post for free to 50+ job boards
Unlimited Job Postings
Unlimited Applicants

Sample Interview Questions For Full Stack Engineer
You are free to use these example interview questions for Full Stack Engineer after reviewing the accepted applications. They will assist you in narrowing down your options and selecting the best applicant for the position.
Personal 
Tell me about yourself in a unique way.
What do you enjoy doing while you're not at work?
What do you care about the most?
Human Resources
What is the most significant characteristic of a full-stack engineer, in your opinion?
Tell me about an instance when you made a mistake at work and how you remedied the situation.
Do you like working with other developers?
How do you handle criticism?
Management
What's the best way to manage many deadlines?
What has been the most challenging coding task you have faced?
Describe your favorite project you have managed over the past few years.
Technical Skills and Knowledge
How do you code when SEO is a priority?
Are there any technical certifications you have?
What kinds of projects have you worked on in the past?
What are the Educational Requirements For a Full Stack Engineer?
With a bachelor's degree in computer science, engineering, or a similar technical subject, a full-stack engineer can find work. Candidates who have earned a master's degree are much more appealing.
Employers often want candidates with two or more years of advanced web development and programming expertise, particularly with HTML, CSS, JavaScript, and current frameworks like Node.js. Employers are increasingly looking for applicants who have worked with newer blockchain and Ethereum technology.
How Much To Pay a Full Stack Engineer When Hiring
Full-stack engineers often earn between $68,645 to $122,023 per year, and their median annual salary is $97,130. The hourly earnings go from $33 to $59, with the median hourly wage of $47.

Frequently asked questions about Full Stack Engineer
Is it possible for a full-stack engineer to work from home? 
Many businesses have adopted remote working strategies. As a result, full-stack developers can technically work from home at this moment. This is a flexible job position, so it offers both working from home and office. However, this main depend on company policies.
What is the distinction between a front-end developer and a full-stack developer? 
A front-end developer creates the user-interactive aspects of a product, but a full stack developer may work on both the front end and the back end – the entire "stack" of technology.
Aside from education, training, and abilities, what factors influence a full stack developer's salary? 
Salaries for all professions, including full-stack developers, can be influenced by interview, performance, geographic region, and corporate characteristics.
With only a high school diploma, is it possible to become a full-stack developer? 
Employers often need an associate degree, although this position might be filled by someone with a high school certificate, work experience, and relevant skill certification.
Similar Job Descriptions as Full Stack Engineer