The Best Interviews Questions to Ask a Direct Sales Representative
A direct sales representative is the person in charge of selling a company's product to its customers. They're usually compensated by the number of sales they make rather than paid hourly or on salary. Direct sales representatives are usually required to go through an interview and training process before selling their company's product. A representative can't just jump into the role without understanding how products work, what they're selling, or even where they would be expected to find potential clients!
It's important for an employer to have interview questions ready before they interview a job candidate. Job seekers should be expecting a barrage of questions, so the interviewer needs to have some prepared in advance.
An employer needs to be prepared before the interview because it allows them to ask well-developed questions. This will also ensure that they can collect better information during the interview process, which will either allow them to hire a job candidate or provide valuable feedback on skillsets that need improvement.
Direct Sales Representative Interview Questions
Interviews are the most effective way for employers to assess candidates and determine whether or not they will be a good fit for the position. By asking candidates questions to find out about their qualifications and personality, employers can choose between candidates who have the right attitude and skills for the job.
How do you keep up with what's going on in your target market?
How do you approach short vs. long sales cycles?
What is your long-term career goal?
Why are you interested in working in sales?
How do you handle customer objections?
What part of your sales process does content and social media play?
Tell me about yourself in a few words.
Could you elaborate on your sales experience?
What made you decide to pursue a profession in sales?
What is your favorite recollection of a successful sale?
Could you please tell me about a time when you made a mistake? So, what did you take away from it?
Rank the significance of these three words for you: money, recognition, and promotion.
When you're having a difficult day, how do you regroup and recover?
What do you consider your most outstanding achievement?
What is the finest piece of advice you've ever gotten?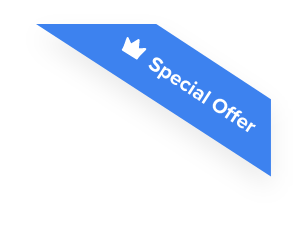 Joshua F.
Redline Electric & Solar

"The best recruiting platform on the market! VIVAHR allowed us to create a dashboard and applicant experience like no other!!"
Get more applicants from the
Best Job Boards
Post for free to 50+ job boards
Unlimited Job Postings
Unlimited Applicants

Direct Sales Representative Candidate Scorecard
Does the candidate have the appropriate educational qualifications or training for this position?

Has the candidate acquired the necessary skills or qualifications through past work experiences?

Qualifications/Experience

Does the candidate have the technical skills necessary for this position?

Problem Solving Abilities

Has the candidate demonstrated critical problem-solving skills?

Did the candidate demonstrate team building and communication skills?

Would hiring this candidate steer your organization in the right direction?

Is this a step forward or backward in this candidate's career?
Take a look at the requirements, duties, responsibilities, and skills should be part of your direct sales representative job description.