The Best Interviews Questions to Ask a Canvasser
You may not know what a canvasser is, but you've certainly seen them. These are the people that walk around neighborhoods and knock on your door to try and sell something or get signatures for their cause. But, they're also those strange people who come up to us in lines with clipboards asking if we would mind taking part in some survey about our opinion!
The hiring process can be tricky – you have an opportunity to find the best candidate to join your organization. During your interview, you will have to uncover the skills and qualities that set one candidate apart from another. Your goal should never be to hire someone as fast as possible.
Job interview preparation is key for both the employer and the applicant. This conversation gives you a chance to determine whether that candidate will be an appropriate fit with your team, company, culture…whatever it may entail!
Canvasser Interview Questions
The best way to find a qualified candidate for a job is to ask them questions that show their talent and personality. Interviews can also provide a chance for employers to assess a candidate's qualifications for the position and determine whether or not the candidate would be a good fit.
How would you describe your capacity to communicate with others?
How do you influence people's perceptions of a product or an organization?
What prompted you to be a canvasser in the first place?
What is your favorite canvassing campaign, and why?
When canvassing, how do you deal with rude and arrogant people?
Give an example of when you were able to demonstrate superior listening abilities. What was the situation, and what was the result?
Tell us about when you compiled, recorded, and coded data and results from interviews and surveys.
What is the most crucial factor to consider when communicating with the general public?
Tell us about when you had to deal with a problematic individual and how you handled the situation.
Tell me about your work organization, planning, and prioritization methods.
Provide an experience in which you were able to ensure that services were paid for effectively.
Tell us about a time when you used new technology or information in your work. How did it benefit your business?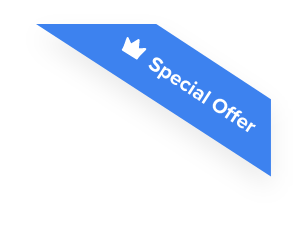 Joshua F.
Redline Electric & Solar

"The best recruiting platform on the market! VIVAHR allowed us to create a dashboard and applicant experience like no other!!"
Get more applicants from the
Best Job Boards
Post for free to 50+ job boards
Unlimited Job Postings
Unlimited Applicants

Canvasser Candidate Scorecard
Does the candidate have the appropriate educational qualifications or training for this position?

Has the candidate acquired the necessary skills or qualifications through past work experiences?

Qualifications/Experience

Does the candidate have the technical skills necessary for this position?

Problem Solving Abilities

Has the candidate demonstrated critical problem-solving skills?

Did the candidate demonstrate team building and communication skills?

Would hiring this candidate steer your organization in the right direction?

Is this a step forward or backward in this candidate's career?
Learn what the most important skills, responsibilities, and duties are in a Canvasser job description.