Finding the perfect employee will be an easy job when you have the right resources by your side. The best way to attract suitable candidates for your business is to write a great job description template. To save time and speed up your hiring process, take a look at this FREE Business Manager Job Description Template. You can adjust it according to your special requirements and add any valuable information about your business.
Any successful business utilizes every opportunity to improve and grow in every aspect. If you also want to improve and grow, our VIVAHR Software is going to be an excellent addition for you. Check out its features and you won't make a mistake. Good luck!
What is a Business Manager?
A Business Manager is an individual responsible for ensuring productivity, efficiency, and organization among employees in the company. Business Managers set business goals and objectives and monitor daily operations. They also develop, design, and implement business plans and strategies, and identify new opportunities for business growth.
They are responsible for building and maintaining relationships with their coworkers, supervisors, and vendors and ensuring that the company possesses enough resources, personnel, and equipment in order to work smoothly and effectively.
Related Job Titles for Business Manager
Operations Manager
Business Development Manager
Campaign Manager
The Top Business Manager Skills
| | |
| --- | --- |
| | |
| | Business Managers need excellent verbal and written communication skills for working efficiently with their team, as well as with superiors and vendors. They should be accurate and precise in conveying ideas, information, and intentions, as well as when it comes to building and maintaining trusting business relationships. |
| Delegation and Organization | The skill of delegation is crucial for Business Managers. First, they need to know employees and their skills well to delegate tasks appropriately according to those skills. When it comes to organization, Business Managers may handle numerous tasks and projects every day, which means they need to be highly organized and efficient. |
| | The true indicator of great Business Managers is their ability to lead and motivate their employees. Leadership entails being confident, determined, and always available for people who need assistance or support. Once they show they can be trusted with important tasks, success is guaranteed. |
| Problem-Solving and Critical-Thinking | Business Managers often face many challenges throughout their careers. In order to identify and solve obstacles in their workplace, they need to thoroughly analyze and understand the problem, find the root of it, and come up with the best solution. |
| | Business environment and marketing have spread quickly across the society nowadays. Since the market is competitive, Business Managers should be creative and able to come up with trendy, fresh, and innovative ideas to attract candidates and grab their attention. |
Business Manager Job Description Template (Free)
We are looking for a qualified and experienced Business Manager who will lead and supervise daily operations in the company. Your main responsibilities include setting a company's goals and objectives, developing and implementing business plans and strategies, and identifying new opportunities for business growth and improvement. You will ensure that all activities comply with legal guidelines and policies and assess overall company performance.
Furthermore, you will develop a company budget and perform budget analysis, design work schedules, delegate tasks to your employees, evaluate their performance, assist in recruiting new employees, and conduct training programs. A successful Business Manager is someone who is able to build and maintain relationships with coworkers and clients, as well as someone who has great communication, leadership, and problem-solving skills. Being creative and innovative is considered an advantage when applying for this position.
Business Manager Duties & Responsibilities:
Set business goals and objectives
Develop, design, and implement business strategies
Organize and supervise daily operations to ensure productivity
Collect and analyze business data
Identify and implement new opportunities for business growth, development, and improvement
Assist in interviewing and recruiting new employees
Supervise and evaluate the employees' performance and provide feedback
Conduct training programs for new employees
Ensure that the company possesses all the necessary resources (materials, equipment, personnel)
Work toward improved efficiency, productivity, and profitability in the company
Support and assist customer-oriented operations (marketing, sales, public relations)
Develop and share business ideas across departments
Prepare and write reports with findings and insights
Business Manager Requirements:
Bachelor's or Master's degree in business management, or related field
Prior experience in management positions
Strong understanding of business development and strategies
Excellent communication and leadership skills
Problem-solving and critical thinking
Motivation and determination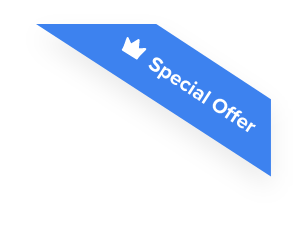 Joshua F.
Redline Electric & Solar

"The best recruiting platform on the market! VIVAHR allowed us to create a dashboard and applicant experience like no other!!"
Get more applicants from the
Best Job Boards
Post for free to 50+ job boards
Unlimited Job Postings
Unlimited Applicants

Sample Interview Questions For Business Manager
Once you gather up all the received applications, you can use these sample interview questions for Business Manager. These will help you narrow down your choices and pick the most suitable candidate for the job.
Personal 
What was your dream job when you were a child?
Could you tell us about your educational experience?
What would you like to accomplish in the next 10 years?
Human Resources
What made you apply for this position?
Could you tell us what you know about our company so far?
If you get the job, how do you imagine your first month working with us?
Management
What is a good leader to you?
How do you make sure that you delegated tasks appropriately?
How do you support and keep your employees motivated?
Technical Skills and Knowledge
How would you rate your presentation skills from 1 to 10?
How would you lead an important project when you have a small budget?
In what way would you change the company's visionary direction to improve productivity, efficiency, and profitability?
What are the Educational Requirements For a Business Manager?
A Bachelor's degree in business or management is a minimum requirement for candidates who apply for this position. Candidates who wish to work in higher positions and have more responsibilities would also need an MBA.
Previous working experience in any management position helps employers get insight into the candidate's leadership and management skills that are essential for this role.
How Much To Pay a Business Manager When Hiring
Business Managers typically earn between $19,500 and $93,500 annually. Their median salary is around $61,153. The hourly wages go from $10 to $45. The median hourly wage for Business Managers is approximately $29.
Frequently asked questions about Business Manager
Who does the Business Manager work with?
Business Managers usually work with other managers and departments when developing business plans and strategies.
What is the average salary for Business Managers?
Business Managers usually earn between $19,500 and $113,000 per year.
What makes a successful Business Manager?
A successful Business Manager is one who is a confident and strong leader, the one who is always there to support and motivate the employees and create a positive and stimulating working environment.
Who do Business Managers report to?
Business Managers usually report to upper management positions, such as the Vice President or Business Director. In smaller companies, Business Managers typically report directly to the CEO.
Similar Job Descriptions as Business Manager