The Best Interviews Questions to Ask an Academic Advisor
An academic advisor is a person who helps students navigate the complexities of post-secondary education. They offer support and guidance in developing an educational plan that suits each individual's needs, interests, goals, and resources. In addition to advising current or prospective students on course selection for undergraduate studies (including major), graduate-level work, including Masters' degrees (MAs) programs; they also provide career services which include resume writing assistance as well as employer information sessions from time to time with employers looking at hiring new talent!
When interviewing a candidate for a job opening, you must come with a set of prepared interview questions. These questions will help you to identify the strengths and weaknesses of each candidate. Asking the right questions can help you find a better fit for your company. Interviewing is also an opportunity to learn more about the candidate and their experiences, which will be valuable during future interviews with candidates from other companies or individuals interested in positions elsewhere.
Interview Questions For Academic Advisor
If you are hiring an Academic Advisor, these questions can help narrow options until you find the ideal candidate:
How would you ensure that students achieve their goals? How would you track their progress?
Why do you want to work as an academic advisor?
If you saw that a student's grades were slipping, how would you approach the problem?
What daily activities do you think Academic Advisors perform?
How have Academic Advisors helped you? Why was this meaningful?
Which resources would you use to handle student issues?
What do you expect from teachers, counselors, and other colleagues at school?
How do you plan to gain the trust of uncooperative students?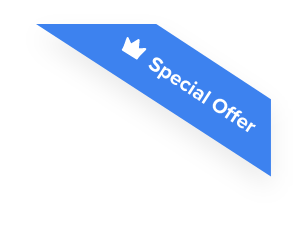 Joshua F.
Redline Electric & Solar

"The best recruiting platform on the market! VIVAHR allowed us to create a dashboard and applicant experience like no other!!"
Get more applicants from the
Best Job Boards
Post for free to 50+ job boards
Unlimited Job Postings
Unlimited Applicants

Academic Advisor Candidate Scorecard
Does the candidate have the appropriate educational qualifications or training for this position?

Has the candidate acquired the necessary skills or qualifications through past work experiences?

Qualifications/Experience

Does the candidate have the technical skills necessary for this position?

Problem Solving Abilities

Has the candidate demonstrated critical problem-solving skills?

Did the candidate demonstrate team building and communication skills?

Would hiring this candidate steer your organization in the right direction?

Is this a step forward or backward in this candidate's career?
Take a look at what key requirements, duties, responsibilities, and skills should be part of your Academic Advisor job description.