Did you ever write an attractive and captivating job description? Do you think this is a difficult and time-consuming task? Well, this is why we are here to help. With our FREE Web Designer Job Description Template, you will be posing your job description to job posting sites in no time. Our Web Designer Job Description includes everything from the top web design skills needed to the duties and responsibilities one needs to have to be successful as a Web Designer.
You can combine this template with our VIVAHR software to get the best results possible. This software enables you to customize this job description template to your liking. This will help you create the most appealing and captivating job description which you can then add to job posting sites.
What is a Web Designer?
A web designer is someone who is using his creativity, innovation, and software skills to create, design, and build a website or improve it. They understand the importance of user experience and can build web pages that are easy to use and are pleasant to the eye. They are also sometimes known as front-end developers.
When looking for candidates keep an eye out for those who enjoy working in a team and are creative. Avoid candidates who are not familiar with CMS and are not talkative.
Related Job Titles for Web Designer
JavaScript Developer
Graphic Designer
Back-End Developer
The Top Web Designer Skills
| | |
| --- | --- |
| | |
| | A web designer should have great in-depth knowledge of Adobe Illustrator, Photoshop, XD, Webflow, and Figma, these are only a few design software programs, overtime you will have your favorites to work in. You should also have some basic knowledge of photo editing and illustration skills, developing web skills can take time and experience. |
| Content Management Systems | For consent that requires regular updates such as blogs, websites, and events CMS is very important. It can be used to link data and customize templates that help you manage content easier. Taking care of large blocks of content is easy when you are familiar with CMS. Webflow usually has built-in CMS with templates. |
| | Graphic design is crucial when being a web designer. This job is a similar creative space as that of a graphic designer, at times they even work together. Graphic design is a part of the branding and an image of a company, knowing how to create hand-drawn typography and illustrations can enhance your work. Being able to design a logo or a layout background can keep you a few steps ahead of other candidates. |
| | Creating a new color, combining colors, and creating color pallets should come naturally as a web designer. Design is a big part of your work. Knowing what is appealing to the eye of the customer or user is important. Things such as headers, calls to action, or text should all work well together but pop out for the user. A web designer should know how to use contrast, saturation, lights, and darks, these are all important when creating a color pallet. A great place to start your knowledge of color theory is Web design 101: color theory. |
| | A web designer should have a good sense of composition. Web designers need to know how to arrange texts and visuals to serve both a utilitarian and an artistic purpose. A well-composed page layout has balance, is easy to use, and proportioned elements. All important elements grab the user's attention and look appealing. Try and look for inspiration and knowledge in movies scenes, billboards, paintings, and other websites. The more aware you become the more you will understand users and how to design for the masses. |
Web Designer Job Description Template (Free)
We are currently looking for a Web Designer who is creative and responsible to join our ever-growing team. Your primary duties will include creating and implementing ideas for our client's websites, this can vary from finding fonts to presenting sample pages, as well as, designing colors all while making sure these elements are in line with our client's brand. You will also be expected to work closely with other departments and the rest of the team to ensure proper implementation.
In order to be successful in this position, you will need to have excellent knowledge of design software such as Adobe Photoshop, Adobe Illustrator, and other visual design tools. Our ideal candidate is someone who holds a bachelor's degree and has a great understanding of content management systems and SEO principles.
Web Designer Duties & Responsibilities:
Creating and brainstorming ideas with clients
Improving and testing website designs
Establishing best practices, standards, and design guidelines
Designing colors and fonts, as well as, sample pages
Presenting the website structures and design plans
Updating and maintaining website appearance by enforcing content standards
Ensuring that the visual imagery is in line with the brand of the client
Working with different website design tools
Incorporating features, plug-ins, and functionalities into websites
Creating design ideas using process flows, site maps, user flows, and wireframes
Web Designer Requirements:
Bachelor's degree in computer science, communication, or relevant area of study
Excellent knowledge of design software such as Adobe Photoshop, XD, Webflow, Figma, Illustrator, and other visual design tools
Great understanding of content management systems and SEO principles
Creative and inventive
Willing to learn new techniques
Proficiency in HTML, CSS, Jquery, client's and JavaScript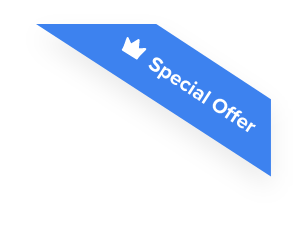 Joshua F.
Redline Electric & Solar

"The best recruiting platform on the market! VIVAHR allowed us to create a dashboard and applicant experience like no other!!"
Get more applicants from the
Best Job Boards
Post for free to 50+ job boards
Unlimited Job Postings
Unlimited Applicants

Sample Interview Questions For Web Designer
Once you gather all the received applications, you can use these sample interview questions for Web Designer. Look for people who give you the answers that fit the companies ethos the most, by doing this you will have an easier time picking the right candidate.
Personal 
Why did you want to become a web designer?
How long have you worked in this field?
Where would you like to advance in the future?
Human Resources
Do you enjoy being a part of a team?
How do you handle a client who is not satisfied with your work?
Did you ever get into an argument with a colleague? How did you resolve it?
Management
How would you sell your designs to clients? Do you create a demonstration?
Do you accept criticism well, how do you respond?
Do you prefer to work in an office setting or at home?
Technical Skills and Knowledge
How do you design websites, how do you determine goals and ideas with your client?
Which design tools do you prefer to use? Do you have any recommendations?
What was your most challenging design project so far? Why was it difficult? How did you handle it?
What are the Educational Requirements For a Web Designer?
In order to become a web designer, you must acquire a bachelor's degree in computer science, communication, business, or a similar area of study. You can also finish a college program or certificate in graphic arts, computer science, or web design. No other requirement is needed.
How Much To Pay a Web Designer When Hiring
The salary of a Web Designer varies based on the previous job experience and education as well as the location (state/city) of the office or company they are employed in.
Web Designers often earn from $50,000 to $180,500 per year and their median annual salary is around $112,952. The hourly wages range from $26 to $87, and the median hourly wage is around $54.
Frequently asked questions about Web Designer
What is the difference between a web designer and a web developer?
Web developers usually focus on coding, programming languages, and creating software, whereas web designers focus on the visuals and overall user experience and accessibility.
Is it possible for a web designer to work from home?
A web designer who works as a freelancer can easily work from home or pick any place where they feel comfortable working. However, if you are employed in a company it might not be possible for you to work from home, this all depends on the companies policy.
How does a web designer keep track of new innovations?
It is very important for any web designer to stay informed about new and current technology trends. Keeping any knowledge and certificates up-to-date should be a priority, it will help you stay current about relevant programming languages.
What are some advancement opportunities for web designers?
A web designer who has worked for a company for a long time can advance to the position of art director or web developer. There is a range of opportunities when you are a web designer, it all depends on what interests you. You can work in advertising agencies or digital agencies, or you can even become a freelancer.
Similar Job Descriptions as Web Designer