The Best Interviews Questions to Ask a Stock Clerk
A stock clerk is a person who works in retail and takes care of the inventory. They can set up shelves, count items to make sure they have enough merchandise for customers, put out clothes on display racks, and restock products running low on supplies such as milk and eggs at the store's grocery area. They also take back returns from shoppers when they return their purchases with cashiers after checking them out; price new arrivals come into stores via delivery trucks by scanning barcodes using an electronic scanner gun.
Today's employers are faced with an abundance of candidates in a tight job market. As such, it becomes increasingly important to set the candidate up for success by asking carefully crafted questions that will help you determine their skills and suitability as an employee before extending a formal offer.
Interview Questions for Stock Clerk
Once you gather up all the received applications, here is a set of interview questions to get you started when interviewing for Stock Clerks to narrow down your choices and pick the most suitable candidate for the job.
Could you tell us more about your past warehouse or retail stock experience?
What traits do you think a stock clerk should have?
What do you do to keep up with the industry's fast-paced changes?
Do you have expertise using a portable scanner, a forklift, a ladder, and other comparable tools and equipment?
Have you ever dealt with a demanding customer, and if so, what did you do?
What percentage of your time do you spend filling shelves in various departments?
Why do you believe you'd be a good fit for our firm?
What responsibilities did you have as a stock clerk?
What aspects of your job do you enjoy the most?
What are your strategies for dealing with work-related stress?
How do you deal with hardship at work?
Do you prefer to work in a group setting or on your own?
Why are you interested in working for our retail shop in particular?
Tell me about a moment when you did something unique.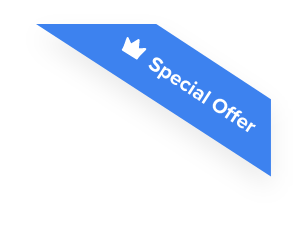 Joshua F.
Redline Electric & Solar

"The best recruiting platform on the market! VIVAHR allowed us to create a dashboard and applicant experience like no other!!"
Get more applicants from the
Best Job Boards
Post for free to 50+ job boards
Unlimited Job Postings
Unlimited Applicants

Stock Clerk Candidate Scorecard
Does the candidate have the appropriate educational qualifications or training for this position?

Has the candidate acquired the necessary skills or qualifications through past work experiences?

Qualifications/Experience

Does the candidate have the technical skills necessary for this position?

Problem Solving Abilities

Has the candidate demonstrated critical problem-solving skills?

Did the candidate demonstrate team building and communication skills?

Would hiring this candidate steer your organization in the right direction?

Is this a step forward or backward in this candidate's career?
Take a look at what key requirements, duties, responsibilities, and skills should be part of your Stock Clerk job description.