The Best Interviews Questions to Ask a Home Health Aide
A Home Health Aide is an aide who provides care to patients and clients in a private home rather than in a clinic or hospital. The work is often done for individuals who are recovering from surgery, facing chronic illnesses or disabilities.
A Home Health Aide can perform various tasks from cooking and cleaning to assisting with medications, mobility needs, maintaining an individual's hygiene, and providing companionship. Care is typically given on a live-in basis or for periods that vary up to 24 hours each day. The typical work schedule varies widely depending on the employer but can range from six hours per day to 12-hour shifts.
The employer must be prepared when interviewing job applicants. This includes conducting a thorough background check, obtaining references, and verifying credentials. The employer should also ensure that the applicant has had sufficient training for their position by evaluating certifications or providing coursework to verify qualifications.
The interview is the first step in finding a quality caretaker and an applicant's chance to shine. The employer needs to ask about their experience, qualifications, and education when conducting interviews.
It is also crucial for employers to determine what kind of work schedule applicants look for to match them with the proper position.
Interview Questions for Home Health Aides
Once you gather up all the received applications, you can use these sample interview questions for Home Health Aide to narrow down your choices and pick the most suitable candidate for the job.
Could you tell us more about your previous experience as Home Health Aide?
Why did you become a Home Health Aide?
Can you walk us through a typical day you had at your previous workplace?
How did you keep records on the patient's condition in the past?
How do you keep the patient's family informed on the patient's condition?
What do you think makes adequate home health care?
What would you do in medical emergencies?
Why do you want to work for us?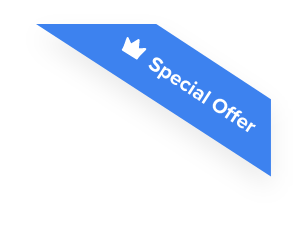 Joshua F.
Redline Electric & Solar

"The best recruiting platform on the market! VIVAHR allowed us to create a dashboard and applicant experience like no other!!"
Get more applicants from the
Best Job Boards
Post for free to 50+ job boards
Unlimited Job Postings
Unlimited Applicants

Home Health Aide Candidate Scorecard
Does the candidate have the appropriate educational qualifications or training for this position?

Has the candidate acquired the necessary skills or qualifications through past work experiences?

Qualifications/Experience

Does the candidate have the technical skills necessary for this position?

Problem Solving Abilities

Has the candidate demonstrated critical problem-solving skills?

Did the candidate demonstrate team building and communication skills?

Would hiring this candidate steer your organization in the right direction?

Is this a step forward or backward in this candidate's career?
Take a look at what key requirements, duties, responsibilities, and skills should be part of your Home Health Aide job description.