Review of Podium, including Highlights, Limitations, and FAQs
Podium is software for customer interaction. By using text messaging, this platform ensures companies can take care of their customers. The Podium also offers an option to build an online reputation for its users. This program includes a user-friendly dashboard. Companies can send review invitations and reply to them at the moment. Taking care of customers should be easier as Podium also gives texting options between businesses and customers.
So, if you gathered your team with an excellent ATS, you should get your business going and find out about other helping tools. Read on to find a more detailed review of this handy business pal.
Pricing
When it comes to pricing, Podium is a bit shy. There are no listed prices on the website. However, you can send a price inquiry, and the Podium team will send you a price list for your customized package. They want to ensure every business gets the best deal, so asking about the price seems like a logical step.
As there is no visible price, we did some research and found out the following:
Podium pricing goes from $99 monthly, depending on location. The total cost may vary and is based on review number and SMS contacts. There are four pricing options.
Essentials: $99 monthly, 75 reviews included
Review Plus: $249 monthly, 250 reviews included
Marketing Plus: $349 monthly, 500 SMS contacts included
Business in a Box: $449 monthly, unlimited reviews, and 500 SMS contacts included
There is also a free version of Podium, named Podium Starter. This one has all the main features from the paid plan but with limited access.
Review
Podium offers assistance when it comes to sentiment analysis and competitive benchmarking. By providing tools for easier company managing, this platform helps customers uncover potential areas that need change. There are also options for payment collection via text. Many companies want to enable Webchat on their sites, and Podium provides it. Its dashboard includes an Inbox feature too. This software lets you capture leads and get feedback in real-time.
As an interaction management platform, Podium works with review generation and management. It has numerous integrations within. Some of them are:
Google My Business
TripAdvisor
Facebook
Vitals
Cars
There are also integrations with ERP, POS, and CRM systems, and with their assistance, Podium can send automated review invitations. When people complete a review, they show up in search results.
This platform allows effortless communication between the company and its customers. There is a multitasking option. For example, a company could:
Chat with a customer and answer questions
Plan meetings
Use response templates
Mark messages
Organize conversations
This platform also has a mobile app that makes communication easier. But, besides that, the Webchat function is quite popular. By allowing customers to communicate through the company site, Podium gives a great chance to attract leads.
Highlights
Option for Google reviews in just a few clicks
Chat tool for both individual and group communication
The mobile app that provides easy customer management
Every account has a client success manager feature
Shortcomings
There is no company directory listings tool
Limited customer review feature
Webchat communication must be supported with a text message
Additional Information
Podium provides customer support for its users through email/help desk, phone, and chat. There is also an option to request a demo and find out more about offers. You can provide your email address, and the Podium team will send you a demo.
Reputation
With 4.44/5 stars on Software Advice, 4.4/5 stars on Capterra, and 4.6/5 stars on G2, Podium ranks well. There are a lot of satisfied customers and positive reviews. Lots of people are also recommending this software. So, the overall reputation of Podium is positive.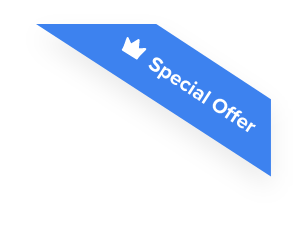 Joshua F.
Redline Electric & Solar

"The best recruiting platform on the market! VIVAHR allowed us to create a dashboard and applicant experience like no other!!"
Get more applicants from the
Best Job Boards
Post for free to 50+ job boards
Unlimited Job Postings
Unlimited Applicants

Frequently Asked Questions
What is the price range for Podium monthly plans?
Depending on location number and package type, Podium prices go from $99 monthly. The payment for upgraded versions goes from 249$, $349 to $449 monthly. There is also an option for price requests. That way, the Podium team can make a customized price plan for each business.
What type of industries is Podium best for?
Podium is handy for any local business with 1 to 10,000 locations and wants to have online support for business management. Companies that need assistance for multi-location reviews around the web would probably like Podium.
Is there a Video Chat option with Podium?
Yes. Podium features a video chat option. This way, its users can respond to customer questions in person. Plus, video call also shortens the sales cycle. Customers can also show what they exactly need, and remote conversation makes this task simple.
Is Podium an ATS?
No. Podium is a customer interaction management system. It allows companies to communicate more efficiently with their customers.
But, if you need a high-quality applicant tracking system, try out VIVAHR software. Our ATS makes the recruitment process relaxing. It can:
Post your job posting on 50+ job boards
Provide user-friendly interface
Allow small businesses to attract A players
No more competing with big companies, just winning for the hard-working small ones.