The Best Interviews Questions to Ask an Electrician
Electricians install and maintain electrical devices such as light poles, street lights, traffic signals, or building wiring. They are in charge of ensuring that all the wires running through a house have been properly connected so no cross-wiring or other hazards is lurking for innocent people who may be unaware they need an electrician's services.
An electrician spends most of his time making sure your home has an adequate supply of electricity so you can use household appliances such as refrigerators without any worries about safety concerns like fire hazards from faulty wires or even electrocution if something were to go wrong with grounding wire connections inside walls while working underground during installation projects!
When interviewing an electrician for a job opening, it is important that, as an employer, you come prepared with a set of interview questions. It is vital to prepare when interviewing a job candidate because you are the one who will be spending time and money on this person, so it is only natural that you want to make sure they are qualified for the position before hiring them.
Interview Questions For Electricians
Once you get all the applications, Here is a set of interview questions to get you started and hire the best person for the job.
How long have you been working in the industry?
Where did you receive your training?
Do you specialize in any particular area?
What projects did you work on so far?
What types of electrical systems have you worked on in the past?
What are the most pressing safety concerns for electricians?
How do you keep yourself and your teammates safe on the job site?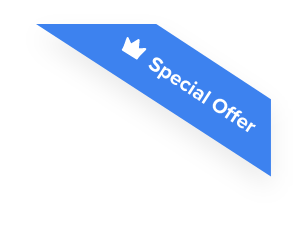 Joshua F.
Redline Electric & Solar

"The best recruiting platform on the market! VIVAHR allowed us to create a dashboard and applicant experience like no other!!"
Get more applicants from the
Best Job Boards
Post for free to 50+ job boards
Unlimited Job Postings
Unlimited Applicants

Electrician Candidate Scorecard
Does the candidate have the appropriate educational qualifications or training for this position?

Has the candidate acquired the necessary skills or qualifications through past work experiences?

Qualifications/Experience

Does the candidate have the technical skills necessary for this position?

Problem Solving Abilities

Has the candidate demonstrated critical problem-solving skills?

Did the candidate demonstrate team building and communication skills?

Would hiring this candidate steer your organization in the right direction?

Is this a step forward or backward in this candidate's career?
Take a look at what key requirements, duties, responsibilities, and skills should be part of your Electrician job description.