The Best Interviews Questions to Ask a Marketing Associate
A marketing associate is someone who assists with the development and implementation of marketing strategies for an organization. * The responsibilities can range greatly depending on the size, location, industry, or company culture. For example, Marketing associates are responsible for various tasks that may include creating content like social media posts and email newsletters to develop targeted advertising campaigns and generate content for company websites.
Employers must be prepared to answer questions regarding hours, benefits, and salary. They should also have thoroughly read through all resumes received for review, so they are ready to ask follow-up questions about relevant experience and skills that each candidate possesses. Finally, an employer needs to make sure the interview location is well lit with comfortable seating arrangements as it can.
Interview Questions For Marketing Associate
Here is a set of interview questions to get you started when interviewing a Marketing Associate. These questions will allow you to decide on a particular candidate easily and with more confidence.
How would you measure the effectiveness of a marketing campaign?
How would you advertise a new product on social media?
What actions would you take to find the reasons behind declined traffic and attract more visitors to the website?
How do you perform a competitor analysis?
Are you familiar with paid advertising methods and sponsored content campaigns?
How do you present and explain marketing results?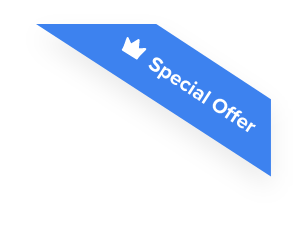 Joshua F.
Redline Electric & Solar

"The best recruiting platform on the market! VIVAHR allowed us to create a dashboard and applicant experience like no other!!"
Get more applicants from the
Best Job Boards
Post for free to 50+ job boards
Unlimited Job Postings
Unlimited Applicants

Marketing Associate Candidate Scorecard
Does the candidate have the appropriate educational qualifications or training for this position?

Has the candidate acquired the necessary skills or qualifications through past work experiences?

Qualifications/Experience

Does the candidate have the technical skills necessary for this position?

Problem Solving Abilities

Has the candidate demonstrated critical problem-solving skills?

Did the candidate demonstrate team building and communication skills?

Would hiring this candidate steer your organization in the right direction?

Is this a step forward or backward in this candidate's career?
Take a look at what key requirements, duties, responsibilities, and skills should be part of your Marketing Associate job description.