The Best Interviews Questions to Ask a Landscape Foreman
Landscape foremen manage all of the groundkeepers of a given area, ensuring that the grounds are well maintained and look their best. They also provide estimates for materials needed to maintain a specified area and work with employees on tasks related to groundskeeping.
There's a lot of work to do when you're a landscape foreman, but it's worth it. The job entails everything from the groundskeepers to estimates for materials. They work with employees on tasks related to groundskeeping and make sure that the grounds are well cared for.
Interview Questions For Landscape Foreman
Here is a set of interview questions to get you started when interviewing a Landscape Foreman. If you are hiring a Landscape Foreman, these questions can help narrow options until you find the ideal candidate:
How long have you worked in landscaping?
Why did you choose to become a landscaper?
Are you willing and able to work in all weather conditions?
What was the most challenging landscape design you've worked on? How did you cope with it?
How do you keep up with the latest landscaping techniques and designs?
How do you ensure you are meeting customers' landscaping requests?
What skills or knowledge is essential for a landscaper to have?
If I ask you to do a job in a way you're not used to, how would you handle that?
If two of your crew members call out sick, how do you manage your schedule and meeting tasks?
How do you handle an unsatisfied client?
What makes you an excellent fit for our company?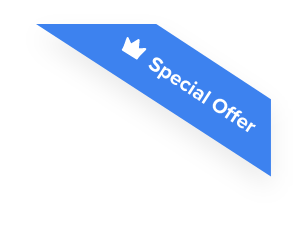 Joshua F.
Redline Electric & Solar

"The best recruiting platform on the market! VIVAHR allowed us to create a dashboard and applicant experience like no other!!"
Get more applicants from the
Best Job Boards
Post for free to 50+ job boards
Unlimited Job Postings
Unlimited Applicants

Landscape Foreman Candidate Scorecard
Does the candidate have the appropriate educational qualifications or training for this position?

Has the candidate acquired the necessary skills or qualifications through past work experiences?

Qualifications/Experience

Does the candidate have the technical skills necessary for this position?

Problem Solving Abilities

Has the candidate demonstrated critical problem-solving skills?

Did the candidate demonstrate team building and communication skills?

Would hiring this candidate steer your organization in the right direction?

Is this a step forward or backward in this candidate's career?
Take a look at what key requirements, duties, responsibilities, and skills should be part of your Landscape Foreman job description.