What is Lensa?
Lensa is a general employment board in the United States that uses innovative matching technologies. Lensa's InstaMatch technology quickly matches and connects businesses with active, prequalified, and interested individuals; with over 3.2 million unique users and 85 million job alerts issued, it is the most popular employment board on the internet.
Pricing
Employers and job seekers may both post their resumes for free on Lensa. Employers are only paid when Lensa links them with applicants who are a good fit for them. Lensa's website does not give any more pricing information. For further information, interested parties can contact the company directly.
Review
Lensa is a mid-sized job search firm that operates the lensa.com e-commerce site. The job search industry is where Lensa provides its goods and services. Lensa periodically gives discount codes and discounts to its clients. On Knoji, Lensa has a mixed bag of reviews, with 10 ratings and an average rating of 2.7 stars. When compared to other job search brands, Lensa performs below average.
Lensa's advanced, intelligent matching algorithms are trusted by over 10 million members each month. Lensa's platform allows matched job searchers to contact companies directly.
Lensa has a 4.02-star rating based on 479 reviews, suggesting that the majority of consumers are happy with their purchases. Customers who are happy with Lensa regularly express their positive experiences. Lensa is ranked 16th in the Job Search category.
Lensa (lensa.com) is a popular job search engine that competes with other job search engines such as Fiverr, LeetCode, UpWork, FlexJobs, and Seek. Lensa is a mid-performing brand within its category, according to our in-depth Lensa study, when compared to its competitors. For additional information, read the Lensa.com review in its entirety.
Highlights
Every month, hundreds of thousands of fresh job seekers sign up.
A platform for intelligent technology matching.
Employers only pay for matches, so there's no cost to sign up.
Job seekers who are matched with employers can email them directly.
Applicant tracking systems are compatible.
Lensa Limitations
The lensa Job Board has a limit of 50 jobs at one time. If there are more than 50 job openings, the most recent postings will be removed to show older or expired listings instead.
Reputation
According to TrustPilot, Lensa is rated 3.6 out of 5. Lensa has an A+ rating from the Better Business Bureau. Lensa receives a 4.03 out of 5-star rating on Sitejabber, and it is ranked 13th among job search sites.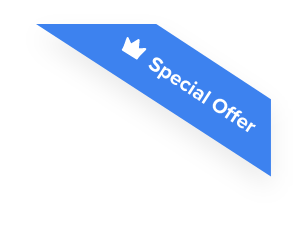 Joshua F.
Redline Electric & Solar

"The best recruiting platform on the market! VIVAHR allowed us to create a dashboard and applicant experience like no other!!"
Get more applicants from the
Best Job Boards
Post for free to 50+ job boards
Unlimited Job Postings
Unlimited Applicants

How to Post a Job on Lensa:
Employers should complete the online form to seek a consultation.
Lensa vs Ziprecruiter
Ziprecruiter has a much more expansive range of features and provides much higher quality customer service. Both Lensa and ZipRecruser are great recruitment software options, but the overall value that looks to be able to provide for your company will depend on the recruitment needs that you have. It's a hard decision to make, but it is up to you and your company's needs!
Lensa vs. Monster
Lensa's greatest features are the ability to upload a resume, profile, and cover letter all in one place; it's also possible for employers to send you interview requests directly through the site. Monster Job Board has plenty of different ways that users can find jobs, including the ability to search by industry. Monster Job Board makes it easy for job seekers and employers alike to find what they're looking for, while Lensa's main flaw is that you have to be a paying customer to apply directly. Based on these comparisons, if your company has employees who work remotely or are seeking a new job, Lensa is the better option.
Lensa vs. Glassdoor
This question to be fascinating. They are both worth looking at, but for different reasons. Lensa is a newer site and has fewer jobs on it than Glassdoor does so far. It's always good to have more options in your search when you're job searching because it will help you find the best fit for your needs. It seems like Lensa is more tailored to small and medium-sized businesses, but they are still worth checking out if you're looking for a job in these fields or know someone who might be.
Lensa vs CareerBuilder
Lensa is a Job Board platform, and CareerBuilder is an employer posting board. Lensa operates on the premise that employers are looking for more than just skills in future employees. For instance, they want people with strong communication skills or prior work experience at their company before being hired again. In contrast, CareerBuilder functions as a one-size-fits-all solution. There are pros and cons for each job board platform, but Lensa is a more personalized way to find work based on the individual needs of both employers and employees.
Lensa vs. Indeed
Indeed and Lensa are substantially different. Indeed has a global reach, whereas Lensa concentrates on the United States. Indeed provides resume searches and advanced filters, whereas Lensa matches companies with job seekers using smart technologies. Lensa exclusively charges for matches, whereas Indeed has both free and paid alternatives.
Frequently Asked Questions
What is the cost of Lensa?
Because the fee is set this way, neither employers nor job searchers pay to sign up for a Lensa account. Employers are only charged when Lensa successfully connects them with job seekers.
Is Lensa a job board?
Yes, Lensa is a job board in the United States that quickly matches job needs provided by businesses with resumes submitted by job seekers. Lensa's advanced, intelligent matching algorithms are trusted by over 10 million members each month. Lensa's platform allows matched job searchers to contact companies directly.
Who started Lensa?
Lensa is a job board for designers, creative professionals, and advertising agencies. Gergo Vari started in the industry for years as an agency owner and wanted to create something that would help empower creatives while still making it easy for companies to find them. Lensa's goal is to take all of the pain points out of the hiring process and make it easy for both job seekers and employers to find each other.
Where is Lensa's corporate office located?
17 West Gay St., Ste. 50, West Chester, PA 19380
Is there a cost to use Lensa after the free trial?
Lensa is free software. But, if you pay $4.99 monthly, you could unlock some excellent features. For example, you could get more selfie-editing options.
How do I cancel my Lensa subscription?
You can cancel your Premium Membership at any time by emailing [email protected] or visiting your Profile Settings page. Following your notice of cancellation, your termination will take effect on the next renewal date of your Premium Membership.
Does it cost money to try out Lensa?
A monthly in-app membership costs $4.99.
How does Lensa work for employers?
Lensa provides an employer with a dashboard where they can see live updates on all the applications and new applicants that are coming through daily. Employers can also search through applications for specific skills and criteria that they need, which saves time when hiring. Lensa's platform gives employers the freedom to use their current recruiting tools while still having everyone in one place.
How do you contact Lensa?
You can contact Lensa here.
How does Lensa make money?
Lensa makes money by charging employers a monthly subscription fee for each job posting they purchase. We charge $26/month per post and offer both yearly and monthly subscriptions. So if an employer wants to make 100 posts in one year, it will cost them only $260 with Lensa compared to over $3000 without any discounts or app integration.
Is Lensa legit?
Lensa was founded back in 2015 by Gergo Vari to make it easier for people to search through jobs online. It is a job board that does not charge the user any fees. Lensa has been featured in tech blogs and publications such as Mashable, TechCrunch, Business Insider, and many more. It was awarded "Best New Job Site" by Forbes Magazine for 2017. They also earned a spot on their list of top 20 tools to find a job in 2017.
What does Lensa do for businesses that only need to post jobs occasionally?
Lensa offers a pay-as-you-go service that stores all your jobs in Lensa's system and posts them on your behalf. We also offer an optional, competitive rate per post for those who want to have somebody else do the posting work for them without long-term commitments or contracts. You can set up automatic payments, so you never have to worry about billing again.
Is Lensa an applicant tracking system?
No, Lensa is a talent management platform that allows companies to manage and track the entire hiring process. It helps HR teams make data-driven decisions by providing them with insights into candidates' engagement levels and intelligence on what they are doing in their current roles. If you are looking for an ATS VIVAHR software can help you find and organize all of your job candidates.
What does Lensa do for recruiters?
Lensa helps recruiters by providing them with relevant insights on candidates. Recruiters can then use this information to determine which candidate best matches their company's needs and culture requirements. Lensa also integrates seamlessly into a recruiter's existing workflows, streamlining recruiting new hires from start to finish.
What are the benefits of Lensa?
Lensa provides companies with a more efficient hiring process, better candidate engagement levels, and less time spent sourcing. By providing recruiters with relevant insights into candidates' progress during their interview or job search, recruitment teams can make quicker decisions about whether to move forward in the hiring process. In addition, companies that use Lensa see a decrease in the time they spend sourcing candidates.
Can you give an example of how Lensa can simplify hiring?
Yes! We are recruiting software engineers, and potential candidate A comes from LinkedIn with a 50% match on skills required. We have access to their background information and can see that they are an active user on LinkedIn and have a profile photo. Potential Candidate B comes from our own applicant database with a 100% match of skills required but has not been using the platform much in recent weeks or months.
Both candidates will go through the same process to interview for a potential job opening at your company. Still, Candidate A will be given more time to prepare based on the candidate engagement while using Lensa.
Is Lensa any good?
Yes! The company has seen increased recruiting efficiency, better candidate engagement, and less time spent sourcing. By providing recruiters with relevant insights into candidates' progress during their interview or job search, recruitment teams can make quicker decisions about whether to move forward in the hiring process. In addition, companies that use Lensa see a decrease in the time they spend sourcing candidates.
How to delete my Lensa Account?
What is the procedure for deleting my Lensa account? To delete an account, go to "Profile Settings" – "Delete account." You must enter your password if you gave one during registration. Contact Customer Support if you don't remember your password but want to deactivate your account.
Are there any alternatives to Lensa?
Indeed
Craigslist
SimplyHired
Mashable
Monster