The Best Interviews Questions to Ask a Contractor
You may think you know what a contractor is, but there are some details worth considering. You hire them to do the work on your project that an employee of yours need not do, including providing all necessary equipment. For example, if you want someone to build a deck in your backyard, they would give you quotes for how much it would cost and provide you with all the necessary materials.
First, you want to create a plan for the interview and make sure that it includes a set of questions. This will be your first impression of this contractor, so don't forget these essential details! You should consider what specific qualities are most desirable in contractors; they might include experience level or willingness to work odd hours if necessary. It's also helpful not just as an interviewer but also when looking at resume information like job history and references from previous employers. You'll know who fits best into your organization's culture, which ultimately will positively impact their performance within the company. The last thing that we recommend asking during interviews is whether or not there has ever been any disciplinary action taken against them by past supervisors – being honest about potential.
Interview Questions For Contractors
Here are some interview questions for Contractors you can use to manage the applicants and pick the most suitable one for your company:
Can you describe the most successful project you've completed?
How do you ensure that the sites you work on are secure for you and your colleagues?
How do you stay up to date with construction laws, regulations, and trends?
How familiar are you with reading and interpreting blueprints and electrical drawings?
How do you prioritize the tasks when you have to work on several projects?
What do you do to keep employees motivated and ensure they meet deadlines on time?
What would you do if a customer had a problem with the quality of work?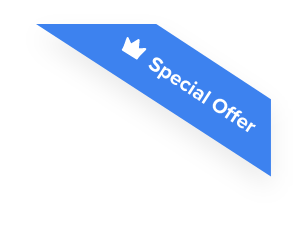 Joshua F.
Redline Electric & Solar

"The best recruiting platform on the market! VIVAHR allowed us to create a dashboard and applicant experience like no other!!"
Get more applicants from the
Best Job Boards
Post for free to 50+ job boards
Unlimited Job Postings
Unlimited Applicants

Contractor Candidate Scorecard
Does the candidate have the appropriate educational qualifications or training for this position?

Has the candidate acquired the necessary skills or qualifications through past work experiences?

Qualifications/Experience

Does the candidate have the technical skills necessary for this position?

Problem Solving Abilities

Has the candidate demonstrated critical problem-solving skills?

Did the candidate demonstrate team building and communication skills?

Would hiring this candidate steer your organization in the right direction?

Is this a step forward or backward in this candidate's career?
Take a look at what key requirements, duties, responsibilities, and skills should be part of your Contractor job description.