Review of Birdeye, including Highlights, Limitations, and FAQs
Birdeye is reputation-maintenance software. It takes care of 60,000 companies daily by attracting customers with Listings, Reviews, and Referrals. These components are helpful assistance for any multi-location business. Birdeye may convert leads into customers with the help of Webchat, Appointments, Surveys, Ticketing, and Insights. All these are the most popular features of this platform. Read on to find more details about this handy software.
Pricing
Birdeye comes with three pricing plans. However, you can find the pricing details on its site. Luckily, we got them for you. So, check out the following features and prices.
Standard – $299 monthly
Messaging
Listings
Reviews
Professional – $399 monthly
Standard features
Webchat
Premium – Custom pricing
Professional features
Referrals
Surveys
Ticketing
Insights
Benchmarking
Birdeye also offers a 30-day free trial period for qualified users. You will need to send a request to get access and to see if you qualify.
Besides this, the software requires an immediate 12-month subscription. You can pay monthly for a higher price or upfront for the whole year and save some money.
Review
Birdeye assists multi-location companies in daily tasks. This app helps a business by providing various tools. The most crucial features include Listings, Reviews, and Referrals. But, users can also enjoy the benefits of Webchat, Ticketing, Insights, and more. The company culture speaks about experiences, not ads. The Birdeye team believes people opt for brands based on shared experiences. So, this software provides that exactly – an experience-sharing opportunity among customers. As an Experience Marketing software, Birdeye offers all necessary tools for successful customer review gathering. It is very similar to Podium software. To get started with this program, users need to sign up for a 12-month subscription.
Birdeye offers review benefits. That means users can request reviews from customers via various platforms, such as text message, Facebook, email, Birdeye microsite, and much more.
Review tracking. Users can easily keep track of their reviews, no matter where they are posted on. There is a notification system updating users whenever there is a new review posted. The filtering-review option is also handy.
Review control. Birdeye offers users to reply to reviews directly from the software platform. If a user has to deal with a negative review, Birdeye will give example responses to help out. Review responses can be completely customizable. Users can tailor thank you notes, and the software will automatically send them whenever there is a 5-star review.
Review promotion. Users will have a chance to promote positive reviews on social media platforms, such as Facebook and Twitter. There is also an embedding option for a user's website. This way, top ratings would appear in search results.
Various features. There is a possibility for online listings management and text messaging with your customers. The survey option is also handy. Also, the ticketing option can help customers who are having some issues with your service.
Highlights
2-way messaging
Audience targeting option
Benchmarking
Campaign management
Customer engagement
Chatbot
Competitive analysis
Dashboard
Shortcomings
12-month upfront commitment
No help with content creation
No public relations assistance
No social media account managing
No free version
Additional Information 
There is a sign-up option that offers you to watch the Birdeye free demo.
Reputation
With 8.7/10 stars on TrustRadius, 4.7/5 stars on Capterra, and 4.8/5 stars on G2, Birdeye seems to have an almost excellent reputation. There are many happy users with positive feedback. Lots of people are also recommending this software.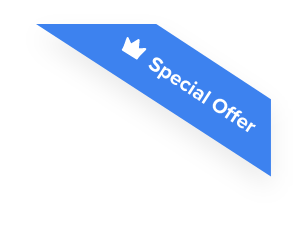 Joshua F.
Redline Electric & Solar

"The best recruiting platform on the market! VIVAHR allowed us to create a dashboard and applicant experience like no other!!"
Get more applicants from the
Best Job Boards
Post for free to 50+ job boards
Unlimited Job Postings
Unlimited Applicants

Frequently Asked Questions
What is the price range for Birdeye monthly plans?
Birdeye monthly pricing starts at $299 for the Standard plan and $399 for the Professional one. However, if you wish to try out the Premium plan, you need to request a price. There is also an option for a 30-day free trial period and a free demo offer. For any of the pricing plans, you would need to subscribe for a 12-month commitment. If you choose to pay monthly, the overall price will be higher.
What type of industries is Birdeye best for?
Birdeye seems to be working really well for businesses that want an established online presence with many customers' feedback. This software is designed for multi-location companies with the desire for a better grasp of their reviews. It's also a handy choice for attracting new customers.
Is Birdeye an ATS?
No. Birdeye is not an Application Tracking System. This is software for online presence maintenance. It helps businesses take care of their reviews.
But, before your company gets to the review point, you'll definitely need a high-quality ATS. That's why we created VIVAHR, intelligent software that keeps track of your job applicants. Our system can attract job candidates on 50+ online job boards and assist you with the management process. This way, your company will be geared up with the right team of people and ready to get 5-star reviews.