The Best Interviews Questions to Ask an Account Manager
Account managers work in businesses to serve as liaisons between clients and the company. They are often involved with new client acquisition, contract negotiations, project management, vendor selection processes, and more for companies with a complex customer base or business model.
A great interview begins with a clear understanding. Asking questions, however, is an art form, and it's easy to get off track if you're not prepared. More than ever, the quality of the interview process is just as important as the answers received — especially in a tight job market where candidates are in high demand.
Account Manager Interview Questions
Questions to ask an Account Manager about their qualifications include:
What brought you to becoming an Account Manager?
Why do you want to be an Account Manager for this company?
How do you approach a client account that displays being unsatisfied?
How do Account Managers play a vital role in customer satisfaction?
Tell me how you would manage and organize your communication with clients.
Tell me about a time you had a significant obstacle that had to be addressed. What did you do?
How do you coordinate with sales associates to ensure excellent customer service?
Why is an Account Manager role so important to you?
Why do you think you would be a good fit for this company?
What does an Account Manager do?
How would you go about improving customer satisfaction?
Tell me about when something didn't work out the way it should have and what you did to correct it.
Why is this position important to you, as someone who wants to be an Account Manager one day?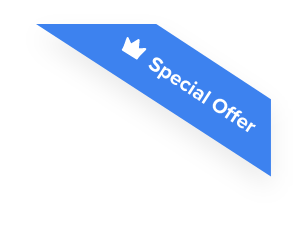 Joshua F.
Redline Electric & Solar

"The best recruiting platform on the market! VIVAHR allowed us to create a dashboard and applicant experience like no other!!"
Get more applicants from the
Best Job Boards
Post for free to 50+ job boards
Unlimited Job Postings
Unlimited Applicants

Account Manager Candidate Scorecard
Does the candidate have the appropriate educational qualifications or training for this position?

Has the candidate acquired the necessary skills or qualifications through past work experiences?

Qualifications/Experience

Does the candidate have the technical skills necessary for this position?

Problem Solving Abilities

Has the candidate demonstrated critical problem-solving skills?

Did the candidate demonstrate team building and communication skills?

Would hiring this candidate steer your organization in the right direction?

Is this a step forward or backward in this candidate's career?
Check out what key requirements, duties, responsibilities, and skills should be part of your Account Manager job description.