The Best Interviews Questions to Ask a Sales and Marketing Associate
Generally, a  Sales and Marketing Associate handles both the marketing and sales aspects of their employer's business. For example, they might work in advertising or promotions to promote new products being released by the company; public relations to handle media outreach about recent successes for clients with whom we have partnered up; human resources for hiring purposes if necessary (especially as it relates to customer service needs); project management when juggling multiple tasks at one time is critical like managing events in different locations simultaneously can be demanding that way–and you need someone who has experience coordinating these types of projects across departments within companies where there may not always be cohesive cooperation between them!
When recruiting for a new employee, you'll want to do some research beforehand so that when they come into your office, you're prepared. Make sure you're aware of their professional background and what they can bring to your company. The key to a successful job interview is making sure that you have a good feel for the candidate's background and experience, making sure you're familiar with their professional history.
Questions are an essential part of any job interview. Asking the right questions can help you discover a candidate's strengths and ambitions, but asking the wrong ones can make it difficult to get an idea of what someone is really like as an employee — and how valuable they'd be to your company.
Sales and Marketing Associate Interview Questions
To help you determine if a candidate is right for your company, we offer these sample interview questions. These questions will help you find the best person for your job.
How would you analyze the market and our competitors?
What do you do to reach potential customers?
How do you determine the effectiveness of marketing campaigns?
What do you think are effective marketing tools?
Could you tell us some of the differences between selling and marketing?
What experience do you have in sales and marketing so far?
How do you keep up with industry trends?
What do you know about us, and why are you interested in the position?
What are some of the challenges you face with your work?
What tips can you offer to someone new to being a sales and marketing associate?
What are some of the most difficult parts of working in sales and marketing?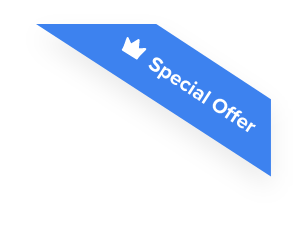 Joshua F.
Redline Electric & Solar

"The best recruiting platform on the market! VIVAHR allowed us to create a dashboard and applicant experience like no other!!"
Get more applicants from the
Best Job Boards
Post for free to 50+ job boards
Unlimited Job Postings
Unlimited Applicants

Sales and Marketing Associate Candidate Scorecard
Does the candidate have the appropriate educational qualifications or training for this position?

Has the candidate acquired the necessary skills or qualifications through past work experiences?

Qualifications/Experience

Does the candidate have the technical skills necessary for this position?

Problem Solving Abilities

Has the candidate demonstrated critical problem-solving skills?

Did the candidate demonstrate team building and communication skills?

Would hiring this candidate steer your organization in the right direction?

Is this a step forward or backward in this candidate's career?
Check out what key requirements, duties, responsibilities, and skills should be part of your sales and marketing associate job description.