Monday, October 7th, 2019
The demand for specialized medical jobs is on the rise and only expected to go up.  According to the Bureau of Labor Statistics, "Employment of healthcare occupations is projected to grow 18 percent from 2016 to 2026, much faster than the average for all occupations, adding about 2.4 million new jobs."  Perhaps you're in need of more medical staff right away, or see a need in the near future.  As advancements in research and technology change so rapidly, so does healthcare.  Being able to find adaptable candidates for medical positions is extremely important.  We've put together a list of the top 10 job posting sites for the medical field.
A wealth of information for all types of healthcare professionals, Health Career Center is an online job board where you can post your job in a number of ways.  There are also many resources offered to both employers and employees regarding the job market in the medical field.  Prices to post jobs range from $25-$2000.
One of the largest job boards for medical professionals, Health Jobs Nationwide has many options to filter to a job seeker's specifications.  Many job seekers and employers take advantage of the networking the site offers and the many blog posts regarding job placement in the medical world.  Posting jobs start at $325.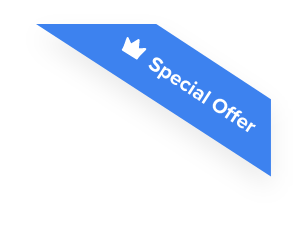 Joshua F.
Redline Electric & Solar

"The best recruiting platform on the market! VIVAHR allowed us to create a dashboard and applicant experience like no other!!"
Get more applicants from the
Best Job Boards
Post for free to 50+ job boards
Unlimited Job Postings
Unlimited Applicants

MedJobCafe is one of several field-specific job boards in the medical world.  Its sister websites include NursingJobCafe, DentistJobCafe, PharmacistJobCafe, and many more.  This allows job seekers and employers to target their needs.  MedJobCafe has many features that traditional ATS platforms have, including systems to track candidates through the hiring process, alerts for positions, and customizable candidate profiles.  Prices to post jobs range in pricing and strategies.
This online job board partners with other medical provider networks, so any job posted with them is automatically syndicated nationwide.  They tout just under 1 million website views per month and have been used by over 8,000 providers.  HealthECareers also gives an option to attend career fairs where you can talk with candidates face to face and walk away with a list of potential employees.  Postings start from $1,362.
A medical job board, professional network, and resource center for women in the Healthcare industry, MomMd is a great option for posting your jobs.  "Connecting Women in Medicine" is the motto of the organization.  Mom MD offers 30 free job posts when you sign up for a New User Membership.
A job board site that has been around for quite some time, Medzilla is a free resource for job seekers to look for positions, and a paid site for Employers.  Options to post a job include a 30 day and 60 day, or if an employer wishes to buy more postings, they have customizable routes.  Employers get access to the Medzilla applicant tracking system, as well as a way to manage resumes that come in.  Also offered is the option to have your job featured on the website, and in your specific city.  The site also features forums and articles on all things in the healthcare field.
Hospital Careers specializes in just what it sounds like–connecting hospitals with medical professionals.  The site boasts 35,919 jobs listed, with countless hospitals featured throughout the United States.  Employers pay a yearly fee, and depending on the amount of jobs they are needing to be posted, the price changes.  Also available on the site are numerous resources, career insights, and job trends for both the job seeker and employer.
Posting your medical job through jobs.google.com will definitely get some relevant eyeballs on your posting.  Go through the steps on the website, and they'll hook you up to get your job in front of the right job seekers.  Those looking for a job in the medical field are exposed to these postings by simply searching in 'nursing job in Los Angeles, California'.  Google jobs is one of the first options that will come up.
Specifically connecting job seekers to nursing jobs around the United States, NursingJobs.com is a great tool used by many nurses and employers over the years.  Nurses can apply for Permanent, Per Diem, or Travel jobs.   This site offers a rare option of being able to post jobs for free to try out their services.  Resources for both job seekers and employers are offered as well.
Claiming to be the biggest healthcare job board on the web, Career Vitals will post your job to over 100 job boards.  Options to post per job are available, as well as pay per month for a certain amount of jobs is available.  Career Vitals also boosts your jobs to other job aggregators across the internet.  They also make it easy to use their system to post to social media and Craigslist.  Job seekers have the option to filter search options, post resumes for free, and receive job alerts.
VIVAHR is a well-rounded platform that provides employers with useful tools to get hiring done.  Offering an easy-to-use, highly effective applicant tracking system and many other resources, many employers have enjoyed successful results when looking to hire for their medical offices.  Viva HR has options for free postings to paid postings that can post to multiple job boards, help you create a custom career page builder, and manage your candidates.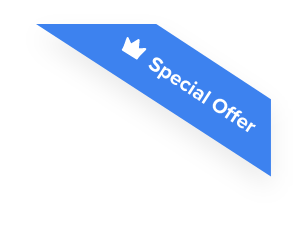 Joshua F.
Redline Electric & Solar

"The best recruiting platform on the market! VIVAHR allowed us to create a dashboard and applicant experience like no other!!"
Get more applicants from the
Best Job Boards
Post for free to 50+ job boards
Unlimited Job Postings
Unlimited Applicants