The Best Interviews Questions to Ask a Hiring Manager
A hiring manager is a person who can help you land your dream job. They know that you are perfect for a role, so they want to make it happen! Hiring managers know what kind of team will work well together, which means they probably have had experience as an interviewer in the past. That's why things might seem familiar when speaking with one; after all, they have been on both sides of the table before. When working closely with someone as part of a small team, knowing how they think about problems is key to success.
When it comes to bringing on a new employee, being well-prepared for the interview as an employer is critical. The hiring process can take time and resources, so knowing what you need from day one is important. A hiring manager should sit down with you before the interview to determine how they will assess your skills and capability for a role in the company. That way, both parties are on the same page about what is expected of each other once hired!
Interview Questions For Hiring Manager
Once you gather up all the applications and make a shortlist of the most suitable candidates, you'll have to make a difficult choice. Here is a set of interview questions to get you started when interviewing a Hiring Manager:
What do you think is the most efficient way to locate and hire new talents?
Can you shortly describe the ideal HR workspace for you?
What questions would you ask me if you were the interviewer?
How do you handle difficult situations, particularly when choosing between several high-skilled applicants?
What is your management style?
What do you think about job eliminations?
Why are you interested in working for our company?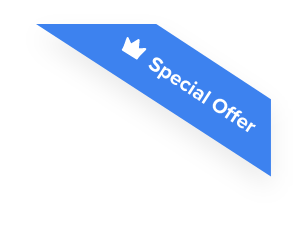 Joshua F.
Redline Electric & Solar

"The best recruiting platform on the market! VIVAHR allowed us to create a dashboard and applicant experience like no other!!"
Get more applicants from the
Best Job Boards
Post for free to 50+ job boards
Unlimited Job Postings
Unlimited Applicants

Hiring Manager Candidate Scorecard
Does the candidate have the appropriate educational qualifications or training for this position?

Has the candidate acquired the necessary skills or qualifications through past work experiences?

Qualifications/Experience

Does the candidate have the technical skills necessary for this position?

Problem Solving Abilities

Has the candidate demonstrated critical problem-solving skills?

Did the candidate demonstrate team building and communication skills?

Would hiring this candidate steer your organization in the right direction?

Is this a step forward or backward in this candidate's career?
Take a look at what key requirements, duties, responsibilities, and skills should be part of your Hiring Manager job description.