The Best Interviews Questions to Ask a Director of Sales
A Director of Sales is someone who oversees the sale process for an organization. A director can also be a company's top individual in sales, marketing, and advertising. Directors may have their own specific titles in companies or organizations, such as Vice President (VP) of Marketing & Advertising or VP/Senior Manager-Sales Operations Management.
A director in any industry is a high-level executive who oversees all aspects that make up an organization. The most common position for this title would be within a company's sales department, as they are responsible for managing goals and objectives set by upper management to achieve maximum revenue generation from their products or services.
When looking for the person who will become your new employee, you want to make sure you ask the right questions. Almost all of the job candidates are going to be skilled — it's the person who can best work with your team as a whole and will be an asset in the office you're looking for.
Director of Sales Interview Questions
Here are some sample interview questions for directors of sales to help you manage candidates and make an easier final decision:
What are your concerns about the job?
How would you describe one of your recent successes on the job or in another position?
At this point, what do you think of our company and opportunity as a whole?
What is your understanding of the job opportunity?
What are your strengths, weaknesses, or past experiences that would be relevant in this position?
What is your understanding of the job opportunity?
Sell me one of our current products.
How are we different from other companies like us in this industry?
Describe a time when you had an angry customer.
If I asked 100 people what they thought about our brand's reputation, how many would tell me good things, and how many negative opinions did they have?
The most important quality that makes someone successful at sales is?
What kind of sales did you do in the past?
What is your method for generating leads?
What do you do when your team fails to meet their monthly target?
How do you keep your team members motivated to meet deadlines?
What lessons do you think should be part of a sales training program in our company?
Why do customers buy your products?
How do you handle demanding customers?
What is your strategy for building and developing relationships with customers?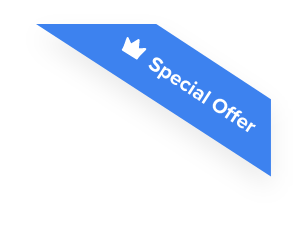 Joshua F.
Redline Electric & Solar

"The best recruiting platform on the market! VIVAHR allowed us to create a dashboard and applicant experience like no other!!"
Get more applicants from the
Best Job Boards
Post for free to 50+ job boards
Unlimited Job Postings
Unlimited Applicants

Director of Sales Candidate Scorecard
Does the candidate have the appropriate educational qualifications or training for this position?

Has the candidate acquired the necessary skills or qualifications through past work experiences?

Qualifications/Experience

Does the candidate have the technical skills necessary for this position?

Problem Solving Abilities

Has the candidate demonstrated critical problem-solving skills?

Did the candidate demonstrate team building and communication skills?

Would hiring this candidate steer your organization in the right direction?

Is this a step forward or backward in this candidate's career?
View a list of key requirements, tasks, and skills you should consider including in your Director of Sales job description.