If you have an employee constantly doing something wrong, you will likely have to write them up at some point. While this can seem scary, it doesn't have to be. You can follow some simple guidelines when writing the report and ensure that it is done by your company's established policies and procedures. Here are some tips for creating a well-written employee discipline report that will be effective and easy to read.
Disciplinary action is an important way for companies to maintain a good environment. It helps keep employees safe and ensures that disruptions are kept at bay—and can even help the offending employee improve!
Discipline in the workplace holds several benefits, such as helping ensure safety for all employees (including those who have committed infractions) and minimizing disruption within your company. Sometimes it encourages people to do better or be more mindful of their actions by showing them consequences they might not otherwise see without disciplinary action against them. In theory, this could lead these individuals to become more substantial members of your team with time.
How to enforce disciplinary action in the workplace?
The disciplinary action aims to provide the employee with feedback on their performance, help them improve, protect the company from adverse impact, and keep employees doing well in their jobs. Discipline in the workplace prevents employees from harming a company's success by behaving in a manner that may violate workplace rules.
It's essential that your employee handbook clearly outlines the expectations you have regarding employees' behavior and performance. A detailed description of inappropriate behavior incidents also helps ensure that employees know what is accepted and what isn't.
Disciplinary procedures help employers to:
Protect employees and keep disruptions to the work environment to a minimum
Inform the employee of an issue that needs attention, provide them with opportunities for improvement, and prevent a negative impact on other employees, all while protecting company interests
Create consistency in your workplace without having to engage in nerve-wracking (and sometimes infuriating) conversations with people
Disciplinary action can include a variety of consequences. These could range from verbal warnings, suspensions, or other punitive measures against an employee as determined by their employer.
Disciplinary action is used to inform employees of an issue and provide them with opportunities to improve. This process can also prevent a negative impact on other employees, help protect the company's interests, and help correct the problem without disrupting the business.
Be Transparent and Upfront with Employees
For disciplinary actions to be fair and adequate, employers must set clear expectations for their workers. Employees should know upfront what behavior will be tolerated by their bosses and how they are expected to perform.
Write a detailed job description that addresses your organorganization'sctations
A job posting that clearly explains the job title and responsibilities will help applicants determine if they are a good fit before applying. They can be better prepared before using if they have a clear idea of what the position entails.
Set standards for employees with an employee handbook
A comprehensive handbook should tell new employees about your organization's culture and give them a quick rundown of basic policies and guidelines. There's nothing more important than how you treat your employees, customers, and other stakeholders. Without a workable set of rules, employees are unlikely to feel comfortable operating in your corporate culture.
Shorten performance evaluation cycles, and ensure that managers regularly hold employee performance discussions.
Annual reviews are a common part of management practice, but they can be very stressful for employees. There are many benefits to a strategic review process that meets more often than once a year. It will help managers give immediate feedback, decreasing the likelihood of minor errors developing into more significant problems.
Employee Discipline Report Template
We know that sometimes it can be tough to get things done without a little help, which is why we have created the Employee Discipline Report Template. Now you don't need any fancy skills or experience to keep your office discipline in check! Just download our template now and start implementing immediately.
Witnesses to Incident: Yes or No

Did this incident violate a company policy? Yes or No

If yes, specify the policy and how it was violated

Has the impropriety of the employee's actions been explained the employee? Yes or No

If yes, provide the employee's explanation of the misconduct:

Disciplinary action taken against the employee:

Other (specify):_________________________

Employee Name Employee Signature Date

Manager Name Manager Signature Date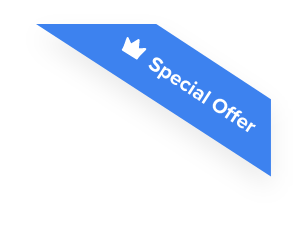 Joshua F.
Redline Electric & Solar

"The best recruiting platform on the market! VIVAHR allowed us to create a dashboard and applicant experience like no other!!"
Get more applicants from the
Best Job Boards
Post for free to 50+ job boards
Unlimited Job Postings
Unlimited Applicants

It can be a complex process to write up an employee for disciplinary action. You want the report to follow your company's established policies and procedures. Still, you also want it to be easy enough that anyone with minimal writing skills could easily understand what happened. We've put together a checklist of things you should consider when creating this type of document so that you have all bases covered.