Have a hard time during your job description creation? Are you looking for an easier way to find suitable candidates for your company? Our FREE Escrow Officer Job Description Template has everything you need, from duties and responsibilities to the skills one needs to be a successful Escrow Officer.
Try using our Escrow Officer Job Description Template and combine it with VIVAHR software for best results. You can customize this template to your needs, compile an engaging job description and add it to job posting sites.
What is an Escrow Officer?
Escrow officers are sometimes also known as loan officers. In this position, they are in charge of finalizing and processing real estate agreements and transactions. Escrow officers are expected to ensure all the legal paperwork is completed and all aspects of the agreement are met and transfer funds once the transaction is final.
When interviewing candidates for an escrow officer, look for candidates who are great decision-makers and pay great attention to detail. Avoid candidates who are not good at communicating and don't work well under pressure.
Related Job Titles for Escrow Officer
Real Estate Officer
Property Consultant
Broker
The Top Escrow Officer Skills
| | |
| --- | --- |
| | |
| | To be a good escrow officer you have to be good at communication. This job requires you to interact with buyers, sellers, and lending institutions on a daily basis. You must listen to your clients' needs, prepare closing reports and draw up contracts, all of which require you to be eloquent and communicative. |
| | When an escrow officer is closing a deal, it is important to look for any flaws in the agreements and make sure your clients are protected and getting a good deal. Every detail is important and nothing should be overlooked, one small mistake and it can cost you a deal. |
| | Sometimes clients won't know what the best option for them is, it is your responsibility to explain certain deals to them and decide whether the offer is good or bad. At the end of the day, it is in your best interest that everyone is satisfied and your client has the best deal possible. To do this you must be comfortable with making decisions and sometimes even telling your client to back away from a deal if you think it's not right. |
| | You are in charge of transferring funds once the deals are finalized. Make sure you calculate everything correctly and make no mistakes. This is the final and most important step when closing a deal. Accounting is crucial. |
| | As an escrow officer, you should have in-depth knowledge of all the legal codes, executive orders, and court procedures. This will make your clients feel like they are in good hands and it will help you navigate the deal as best as you can. You will easily identify flaws and know how to solve issues if you have a good understanding of all the legalities. |
Escrow Officer Job Description Template (Free)
We are currently looking for someone who has experience as an escrow officer to join our ever-growing team. In this position, you will be required to communicate with sellers, buyers, and lending institutions and examine mortgages and trust deeds. You will also be expected to oversee ownership documents and obtain property drawings from assessors to make sure everything is in order and ready for closing a deal.
To ensure success as an escrow officer, you should demonstrate excellent communication skills, as well as decision-making skills. Someone who is an experienced escrow officer understands the importance of legal codes, and court procedures and has the ability to find flaws quickly in real estate agreements.
Escrow Officer Duties & Responsibilities:
Communicating with sellers, buyers, and lending institutions
Transferring and holding funds
Verifying documents and land ownership accuracy
Preparing closing report and finalizing transactions
Examining mortgages and trust deeds
Summarizing search activity documents and reviewing them
Obtaining reports and property drawings from assessors and surveyors
Overseeing ownership documents and verifying property titles
Escrow Officer Requirements:
High school diploma or GED
Escrow certification
Previous work experience
Great decision-making skills
Excellent communication skills
In-depth knowledge of legal codes, executive orders, and court procedures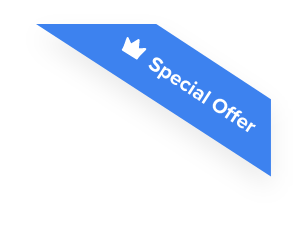 Joshua F.
Redline Electric & Solar

"The best recruiting platform on the market! VIVAHR allowed us to create a dashboard and applicant experience like no other!!"
Get more applicants from the
Best Job Boards
Post for free to 50+ job boards
Unlimited Job Postings
Unlimited Applicants

Sample Interview Questions For Escrow Officer
Picking out the right candidates can be difficult. We've created a list of sample interview questions for an Escrow Officer that will make this process easier for you. Feel free to check out our ultimate list of interview questions for more recommendations.
Personal 
Why did you want to become an escrow officer?
Where do you see yourself in five years?
What would you say is your biggest trait?
Human Resources
Have you ever had an unpleasant situation with a client?
How would you handle a situation in which you have to cancel a real estate deal?
Do you like to work within a team or prefer to work alone?
Management
How do you manage your workload throughout the week?
How do you identify flaws in the agreement?
How do you manage your daily tasks and time?
Technical Skills and Knowledge
Are you familiar with writing contracts and going over them?
What are some of your organizational techniques?
What are some of the checks that should be done before the finalization of a deal?
What are the Educational Requirements For an Escrow Officer?
In order to become an escrow officer, all you need are a high school diploma or GED and on-the-job training. You will also need to get a state escrow certificate. If you are interested in advancing to a commercial loan officer you should acquire a bachelor's degree in finance or a similar area of study.
How Much To Pay an Escrow Officer When Hiring
The salary of an escrow officer varies based on the previous job experience and education as well as the location (state/city) of the office or company they are employed in. Escrow officers often make from $32,152 to $71,066 annually, with a median annual wage of $50,565. The hourly salaries go from $15 to $34, and the median hourly pay is $24.
Frequently asked questions about Escrow Officer
What is the job outlook for escrow officers?
The national average growth is 5%, unfortunately, According to the Bureau of Labor and Statistics, the job outlook for this position doesn't seem to have any increase expected. This is why you should try and be as educated and as qualified as possible in order to get a job offer.
When I become an escrow officer can I change positions over time?
There are some possibilities of advancing overtime or moving on to another position. Most of the skills you acquire during your time as an escrow officer can be applied to working at a real estate organization. Perhaps in the position of a secretary, administrative officer, or even a bank clerk.
What are some of the jobs an escrow officer could do to get experience?
Most of the skills you will gain will be through on-the-job training, however, you can start off by working as a receptionist or an escrow assistant. As you gain more experience through these positions or an internship, you will transition to an escrow officer.
Are there any differences between an escrow officer and a title officer?
The two usually work together. An escrow officer is in charge of gathering the data that the title officer researches to determine the authenticity of the title, after which the escrow officer prepares all the necessary paperwork to complete the transaction.
Similar Job Descriptions as Escrow Officer